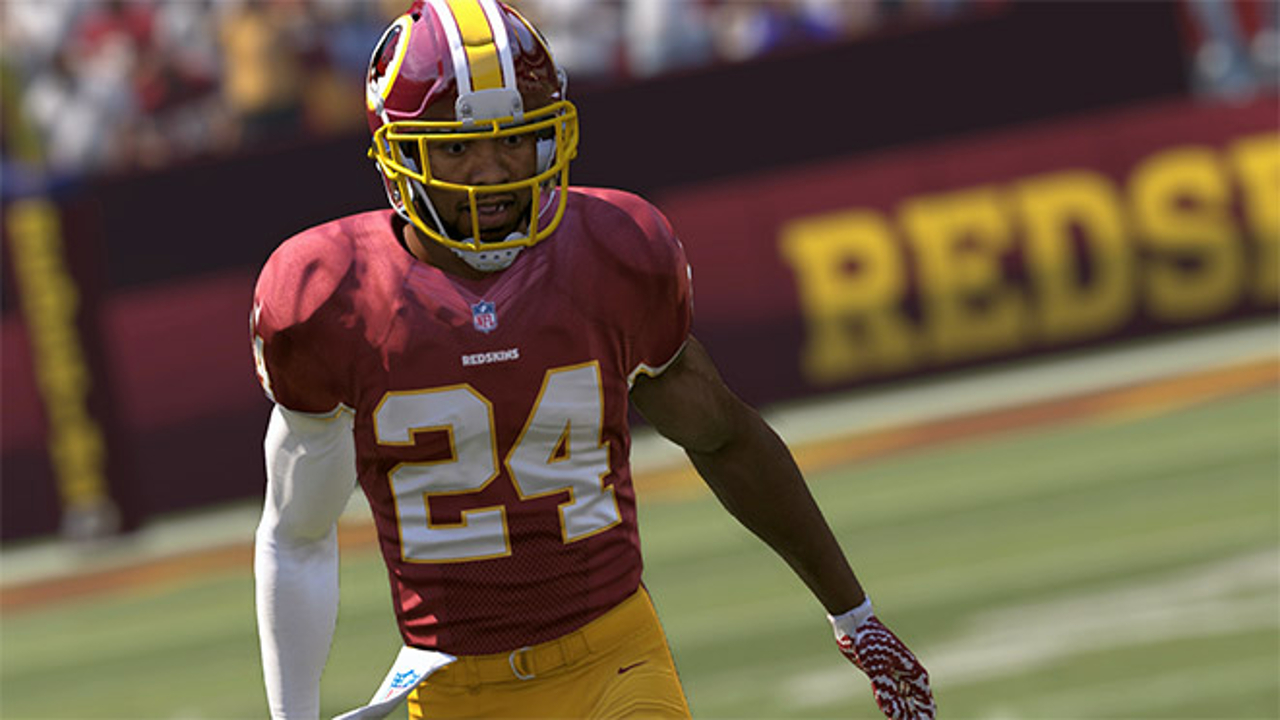 Four of the five corners at the top of the rankings for Madden NFL 17 return to their spots from where they finished up last season. Josh Norman is the highest rated cornerback in the game, a position he rose to over the course of Madden NFL 16 where he initially began tied for 26th and then earned 10 Overall Rating points over the course of the year while other premier CBs slid downwards. One of those, Darrelle Revis, returns to the top five after he fell out of it last season and he passed five players who were tied or ahead of him to get that ranking.
T-#5 Darrelle Revis – 91 Overall
T-#5 Patrick Peterson – 91 Overall 
#3 Richard Sherman – 92 Overall
#2 Chris Harris Jr. – 93 Overall
#1 Josh Norman – 94 Overall
Unlike all other positions revealed so far cornerbacks have not seen a drop to their Overall Ratings. The individual ratings categories show basically the same pattern as the other positions however, with players for the most part the same as they finished last season or actually higher in key attributes. Norman, Sherman, and Revis have all been bumped up in Speed while Peterson is the only one to change at all in Man or Zone Coverage, where he dropped by two points in the former and one in the latter.
Previously: Top Rookies – Top Quarterbacks – Top Running Backs – Top Wide Receivers – Top Offensive Linemen and Defensive Tackles – Tight Ends – Defensive Ends