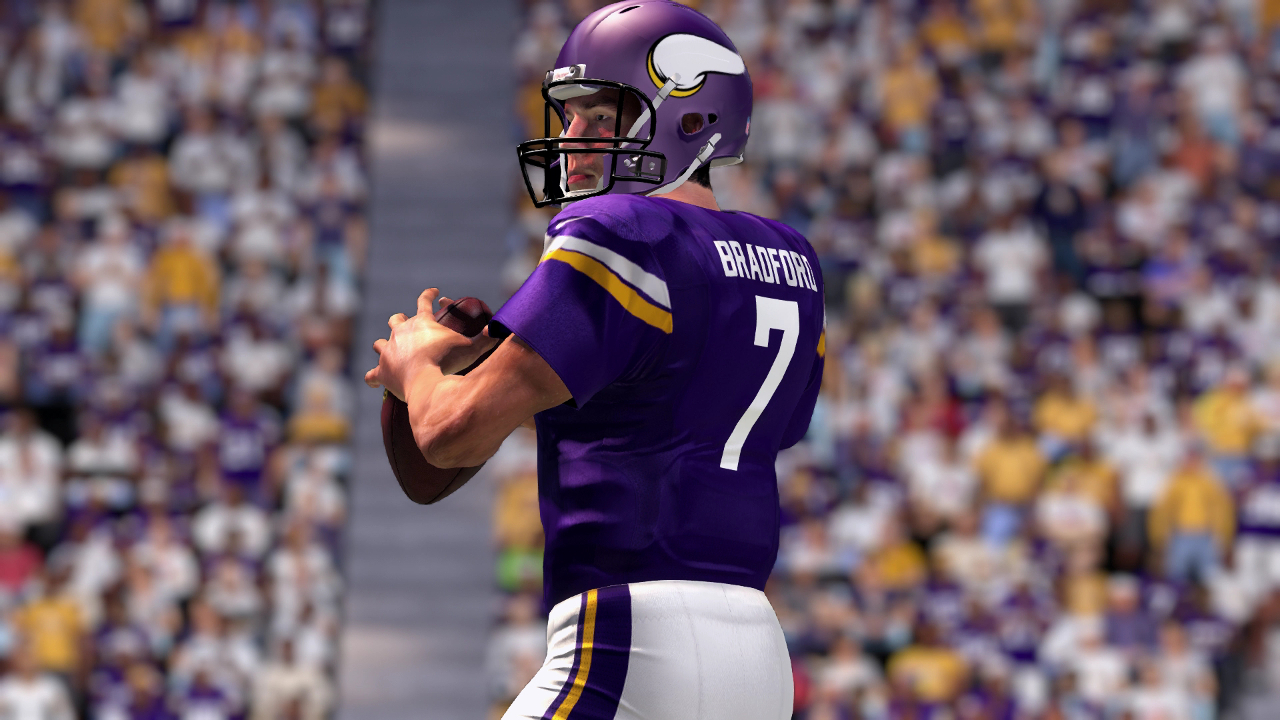 The first roster update for Madden NFL 17 is expected late this coming week (Wed-Fri) and will include all the transactions made by teams to trim down to their final 53 man rosters and possibly some ratings adjustments.
The Vikings, desperate to find a QB following the devastating Teddy Bridgewater injury, sent next year's 1st rounder and 2018 4th rounder to the Eagles for Sam Bradford. This is a deal that the CPU would not make in Madden NFL 17. Bradford is only rated 78 Overall and has the worst Injury Rating of all 133 QBs in the game. Chase Daniel now becomes a serviceable starter for the Eagles or rookie Carson Wentz could be thrown into the fire.
Josh Sitton was cut by the Packers and is now a free agent. A Pro Bowler and 2nd Team All-Pro three times he's the highest rated left guard in Madden 17 at 91 Overall. Other notable transactions today include the Ravens cutting Justin Forsett (82 OVR) and the Broncos letting Mark Sanchez (72 OVR) go and him immediately agreeing to a deal with the Cowboys.
Of course there have been recent developments like Dak Prescott taking over at QB due to Tony Romo's injury and Trevor Siemian having won the starting job in Denver. Those changes and much more will be in place with the roster update.