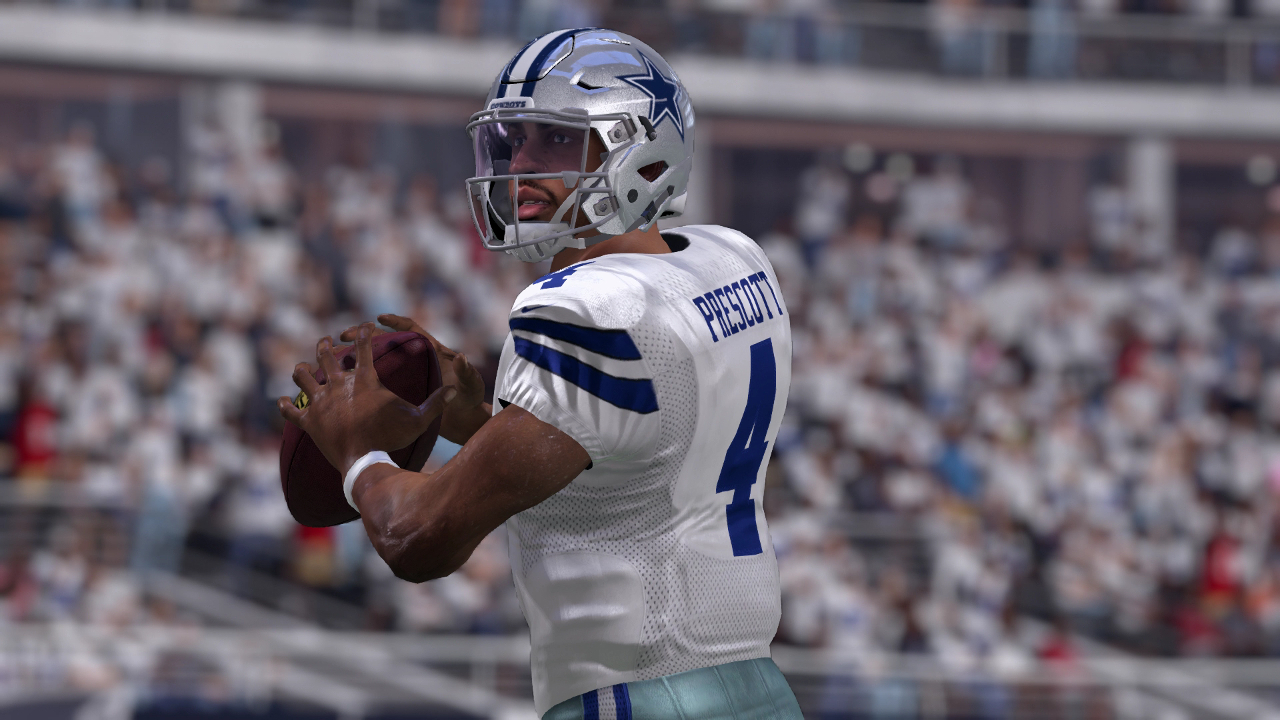 The always highly-anticipated first roster update for the regular season is out now for Madden NFL 17. The update includes all the transactions made through the preseason, the latest depth charts, plus a fair share of ratings changes.
Among the big ratings movers are Khalil Mack (+3 to 97), Terron Armstead (+1 to 93), Jamie Collins (+4 to 92), Lavonte David (+1 to 87) Telvin Smith (+3 to 83), Paul Kruger (-2 to 83), Micah Hide (-3 to 77), Malcolm Smith (+3 to 77), Rolando McClain (-5 to 76), Trent Brown (+10 to 75), Dak Prescott (+3 to 74), E.J. Gaines (-6 to 73), and Trevor Siemian (+9 to 70). You can view all the ratings changes in this new form by checking the 'Big Movers' box.
Noteworthy events are of course reflected such as Sam Bradford being sent to the Vikings, Josh Sitton now on the Bears, Prescott taking over for the injured Tony Romo, and Siemian having won the starting job in Denver. Unfortunately, while the trade for Bradford was executed, the Eagles did not receive the draft picks for Franchise Mode. They'll still go without a first rounder. A good deal of players who made the final 53 man rosters are still missing as well.