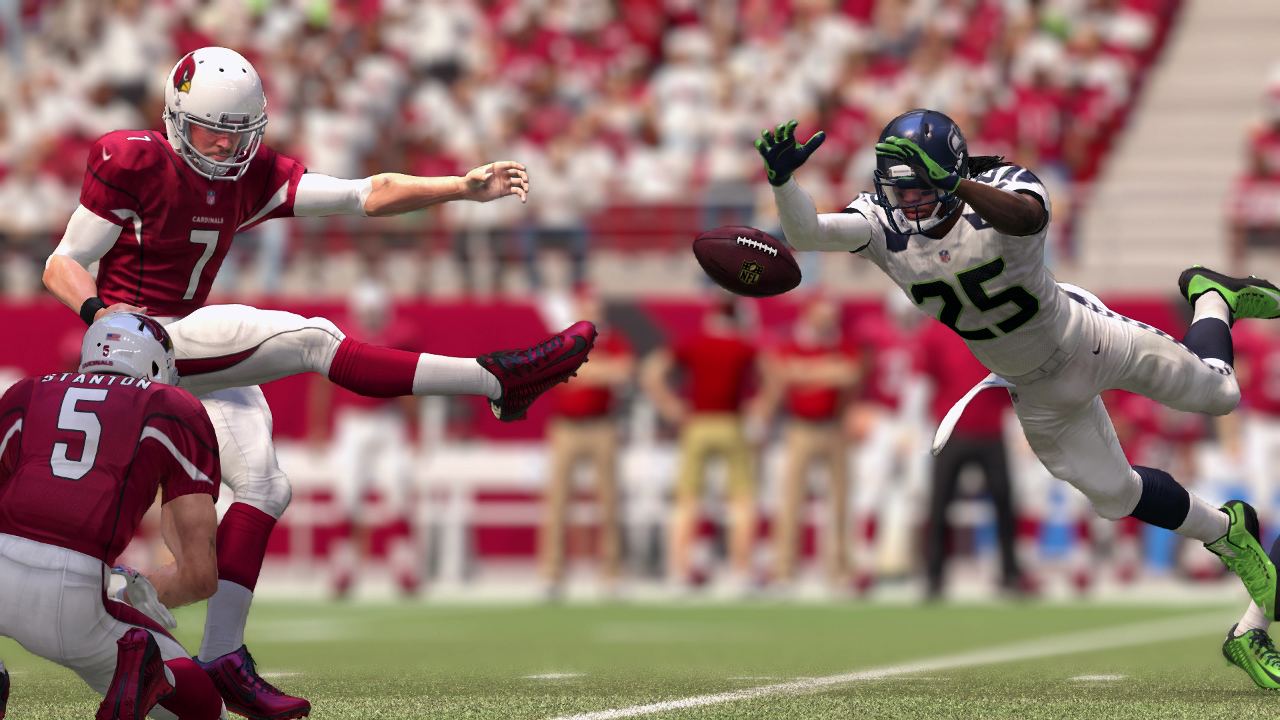 Depending on what goes down in the Monday night games the first week of the 2016 NFL season could end up as the closest week of games in the history of the league. Just a single game had a winning margin in double digits, 4 games have been decided by 1 point, and another game finished with a 2 point difference. How the games have played out only highlighted the importance of the work that went into Madden NFL 17.
Long neglected, special teams in Madden finally received attention this year, and the crop of NFL games showed how crucial such plays in that area of football can be towards the outcome. There were multiple blocked kicks, missed field goals, and missed extra points – most of which had a direct impact on strategy and outcome. Finally there isn't the need to point to those instances and complain that those things don't happen in Madden.
The biggest change with this year's Madden is that the user is engaged on every single play. Something exciting can happen or disaster can strike. As was witnessed in week one it's something real teams are challenged by constantly.