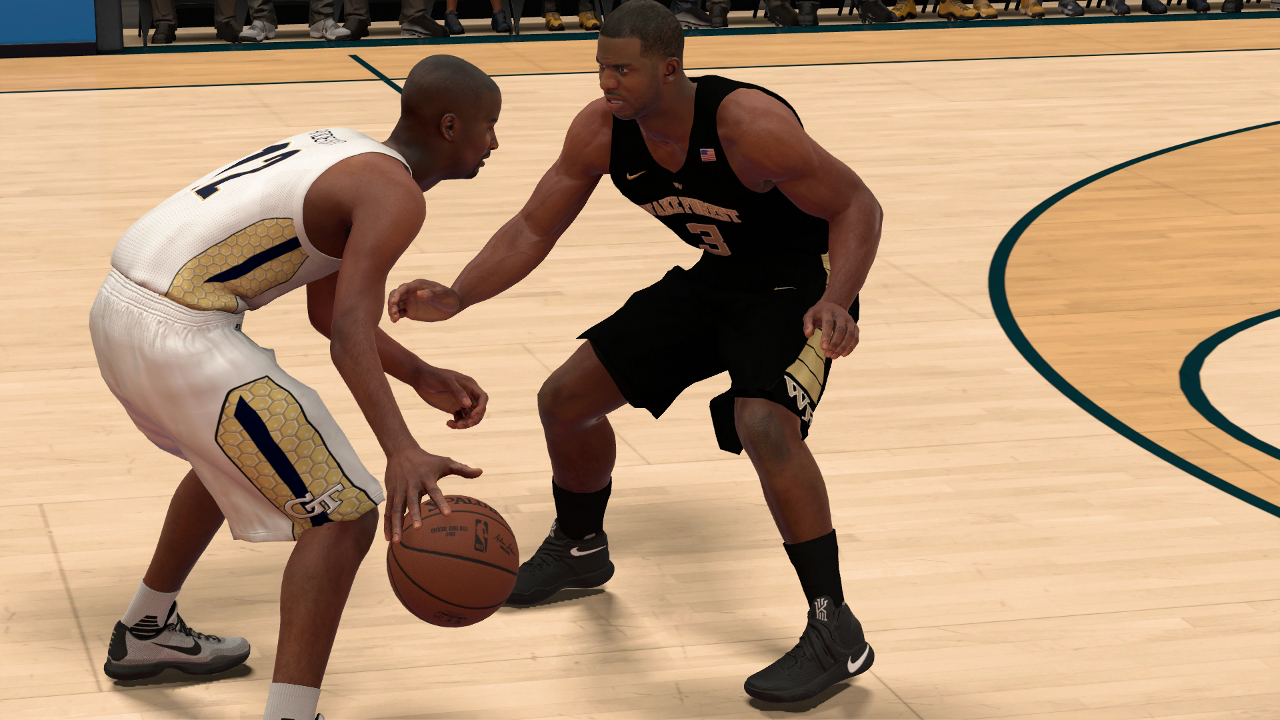 The all-time teams for the 10 licensed universities found in NBA 2K17 can now be purchased with a bundle containing the full set for $15 or separately for $2 each. Get the teams through the respective console stores or online for PS4 here and XB1 here.
The colleges in 2K17 are Arizona, Georgetown, Georgia Tech, Illinois, Kansas, Louisville, Michigan State, Oklahoma, UConn, and Wake Forest. Included are their uniforms and stadiums but the teams can only be used in Play Now games.
The rosters for the schools include notables like Sean Elliott, Damon Stoudamire, Allen Iverson, Alonzo Mourning, Patrick Ewing, Chris Bosh, Paul Pierce, Wilt Chamberlain, Wes Unseld, Magic Johnson, Blake Griffin, Ray Allen, Chris Paul, and Tim Duncan.