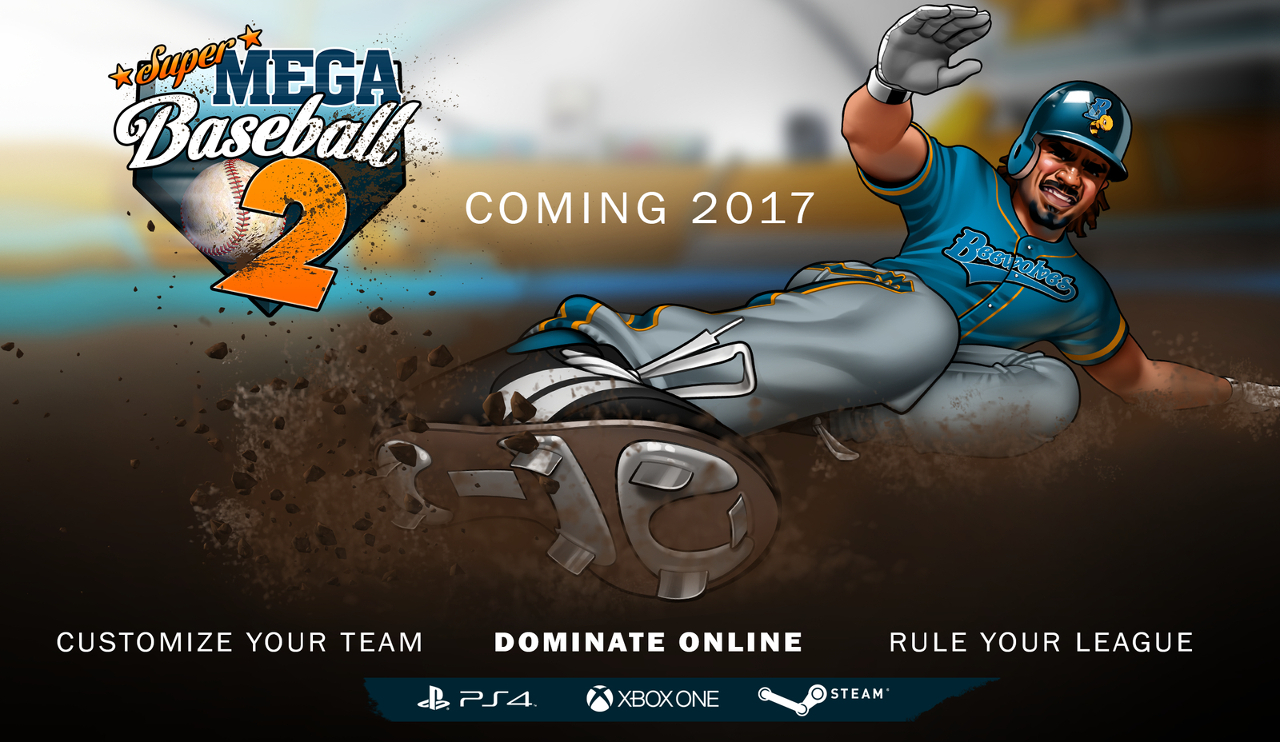 Super Mega Baseball was one of the most pleasant surprises for the sports gaming genre in years. With the near extinction of arcade-style games leaving a void to independent developers, Metalhead Software took advantage despite a lack of licensing and delivered a fun and accessible game with an innovative "Ego" difficulty system. Its release late in 2014 led to unexpected strong consideration for Sports Game of the Year.
Today the developer officially announced Super Mega Baseball 2 which will release in 2017 on PS4, Xbox One, and PC. New features include:
Revamped Graphics
Complete with enhanced character models, new and updated stadiums, and a modernized interface, Super Mega Baseball 2 has a fully rebuilt look that carries forward the personality and spirit of the original.
Player & League Customization
Build the ultimate fantasy baseball league with full customization of your league, teams and players. Choose the number of teams in your league and customize each team's logos and uniforms. Then dig deeper by customizing individual player stats and appearance.
Online Co-op & PvP Play
Play cooperatively or head-to-head with online multiplayer. Or take it offline and play couch co-op or solo. In cooperative modes, teammates alternate batting/running each time at-bat and alternate pitching/fielding each inning, challenging ballplayers to stay on their toes in every play.
Refined Gameplay
Just like its predecessor, Super Mega Baseball 2 features solid controls, but this time around features more refined gameplay and a more realistic scale.