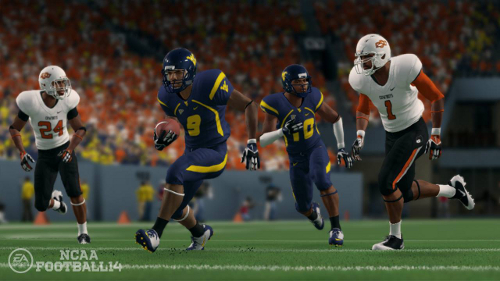 The Ed O'Bannon v NCAA case that has been going through the legal process since 2009 will not be heard by the Supreme Court. That comes as no surprise considering the court doesn't even take on 1% of the cases that are brought before it for consideration. Both the plaintiffs and the defendants were appealing lower court rulings to the Supreme Court affecting the definition of amateurism and what that means for the compensation of student-athletes.
The O'Bannon party was seeking a reversal to the ruling made by the 9th Circuit where the ability to defer additional compensation beyond just the cost of attendance to athletes was struck down. Originally Judge Claudia Wilkin's decision would have allowed for compensation capped at no less than $5,000 a year for each individual to be put into a trust the athletes would receive after completing their eligibility. On the flip side the NCAA wanted the Supreme Court to overturn the ruling that the NCAA violates antitrust laws by limiting what athletes can receive.
This is unfortunate news for those hoping to see a return of college sports video games as there is still no final judgment that will allow players to be paid for their likenesses. Athletes can still only receive money based on educational-related expenses. There are other cases making their way through the legal system challenging the NCAA's power. It's likely it will take one of those succeeding for a system to be put into place that will make it possible for players to be paid but sadly that remains years away from potentially happening.
For more on this news check out the article written today over at Sporting News. For a full summary of the situation with college sports video games – from the first lawsuit filing to where we are today – make sure to read through this piece from 2015 at Hit The Pass.