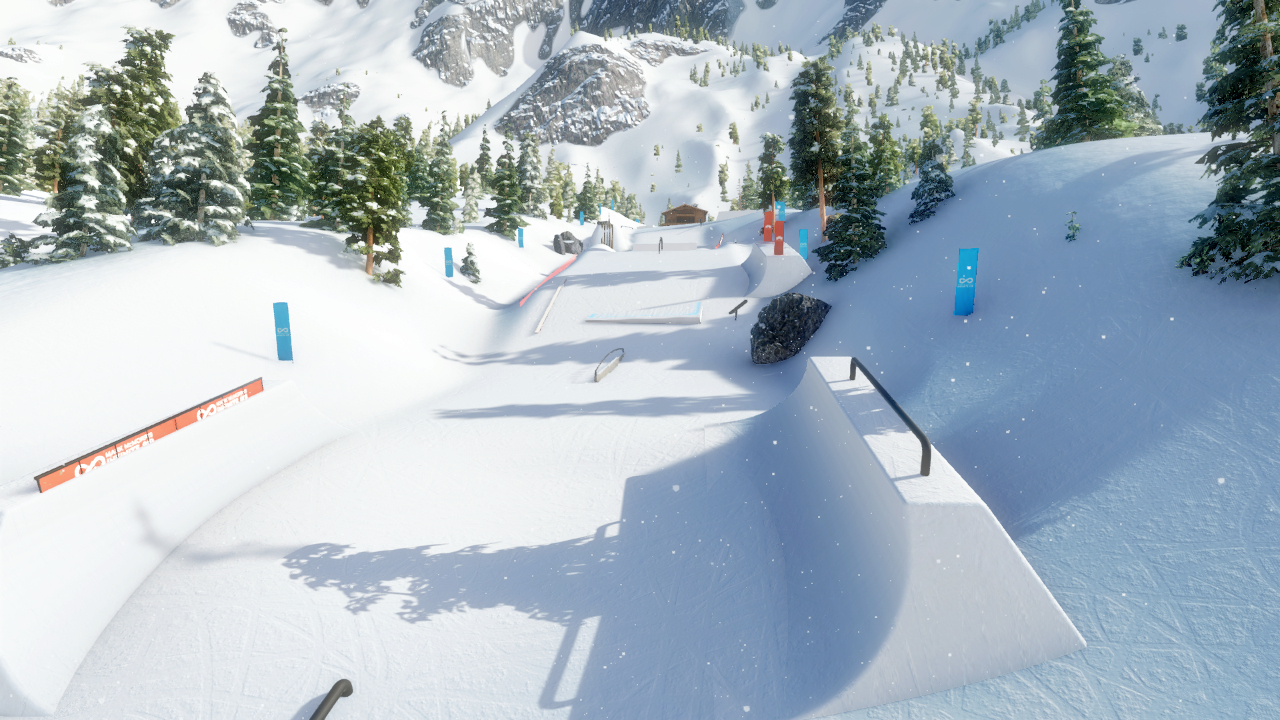 HB Studios today revealed the World Editor feature for the upcoming snowboarding game Infinite Air. A similar approach is being taken to the studio's own The Golf Club which had a terrific course creator heavily utilized by the community. With Infinite Air the World Editor will allow users to create and share their own unique runs and parks or download those from others.
Thousands and thousands of user-generated courses will serve as the foundation for Infinite Air's competitive atmosphere. At launch, the World Editor will offer over 100 items that can be used to create distinctive runs, using a variation of ramps, rails and pipes – anything to suit the players' mind. Players will explore a vast backcountry across massive procedurally generated mountains and compete against friends, building and riding their own terrain parks and carving first tracks in pristine powder.
Infinite Air is set to release on October 25 for Xbox One, PlayStation 4, and PC. The game will be $50 but those with Amazon Prime can get it for $40.