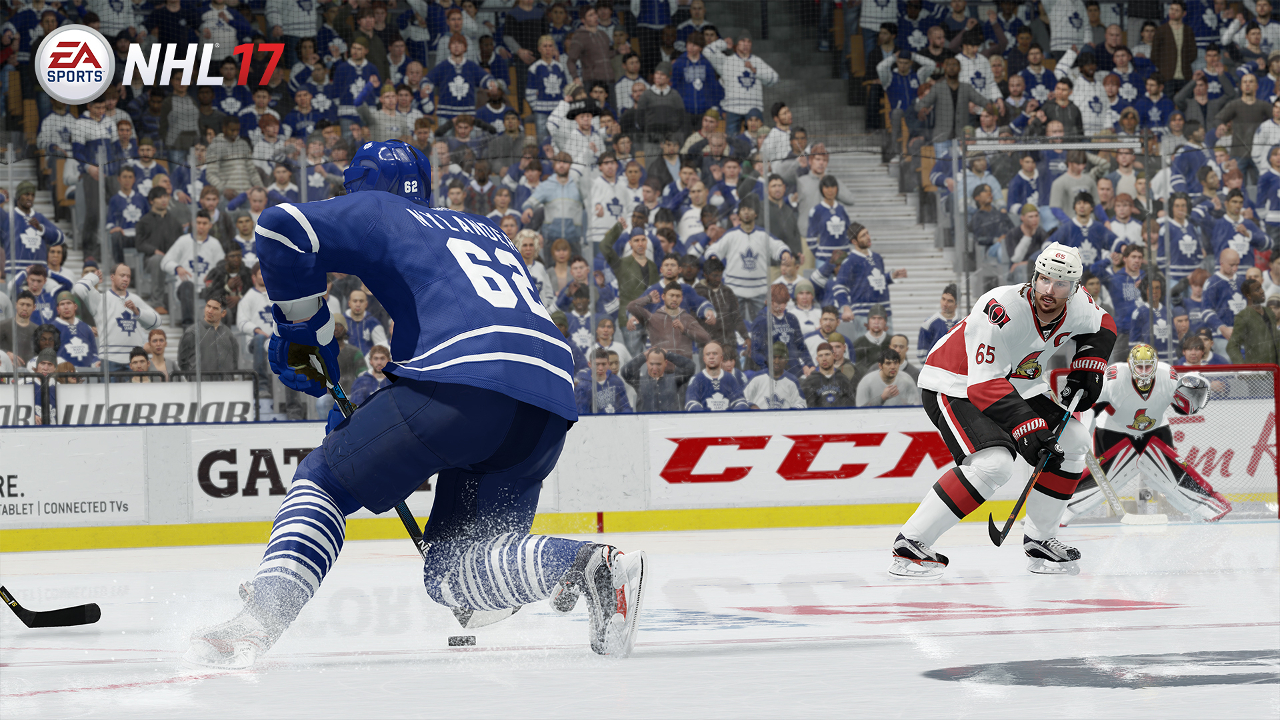 The second post-release patch for NHL 17 arrived today, and while it fixes one major gameplay issue it appears any others have gone unaddressed. The first patch for the game in September was based largely on community feedback out of the pre-release beta while this one instead looks to fix some issues before another patch comes responding to feedback since then. The update hits mostly on EA Sports Hockey League and Ultimate Team.
Gameplay
♦Improved functionality to stick lifts in the open ice and during net battles.
General
♦Improved game stability online and offline based on some crash issues seen by the community.
EA Sports Hockey League
♦Addressed issue where EASHL Drop-ins where Captains on the Class Select screen couldn't change player class or jersey selection.
♦Added a roster download check on entry into EASHL to fix an issue where Creation Zone in EASHL wouldn't load newly added jerseys or equipment.
♦Resolution to a jersey issue seen by some users after they switched from custom uniforms to stock.
♦Resolved issue where some EASHL teams were not able to match-up in regular season games after winning an EASHL Playoff Championship.
Hockey Ultimate Team
♦Reduced the chances of HUT infinite load issue from occurring.
♦Added more telemetry logging to help gather more information about the HUT infinite load issue.