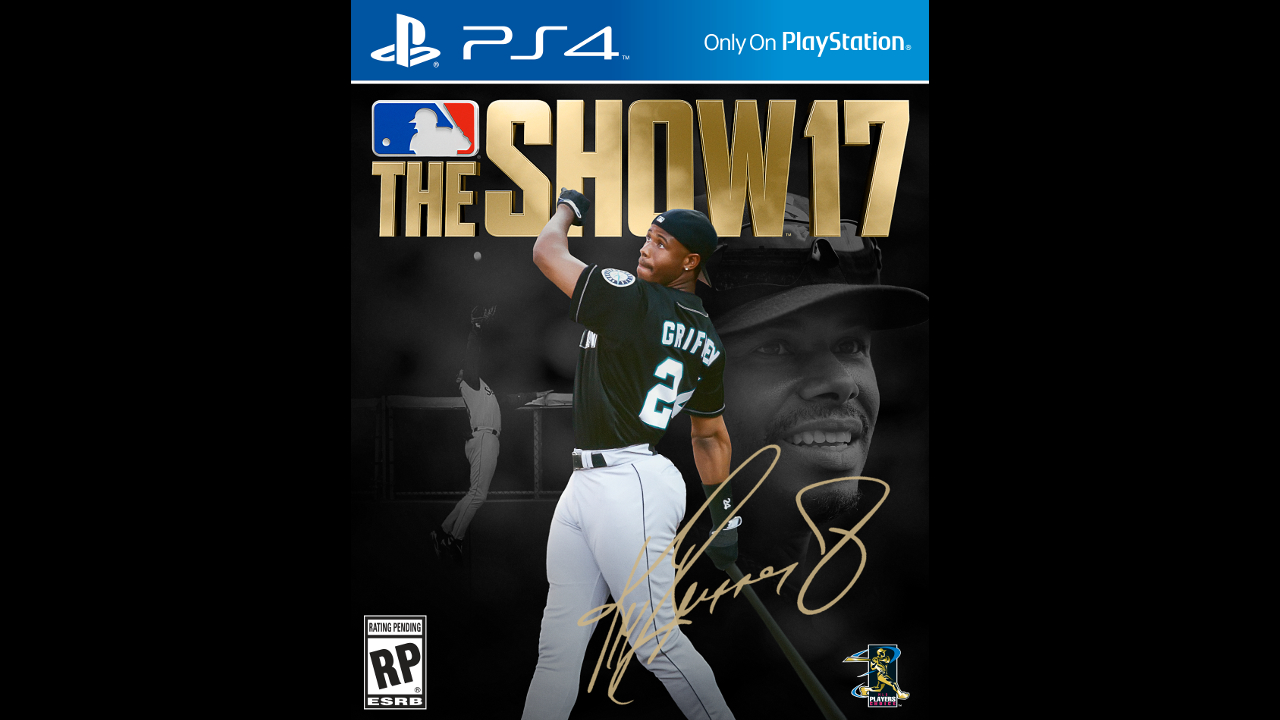 Ken Griffey Jr. will be featured on the cover of MLB The Show 17! Griffey will be available as a playable legend in the game when it releases March 28, 2017.
Destined for greatness, no player entered the Big League with more hype than the first pick of the 1987 MLB draft, and no player entered baseball's Hall of Fame with a higher percentage of the vote than "The Natural." A legend both on and off the field, "The Kid" inspired a generation of baseball fans with electric play, a contagious smile, enviable flair, and a swing that's been imitated but never duplicated for almost three decades. Almost twenty years since his last appearance in a baseball video game, Ken Griffey Jr. returns to the digital diamond as the cover athlete of MLB The Show 17.
The MVP Edition of the game will go for $70 and include 5K Stubs, Gold Season Starter Pack, Sponsor Pack, 10 Standard Packs, limited edition steel book, and PS4 themes for every team in the league. The Hall of Fame Edition will be $100 and include a New Era Hall of Fame Edition hat, LE steel book, Diamond Dynasty Starter Pack, Gold Season Starter Pack, Sponsor Pack, 10 Standard Parks, 11K Stubs, and all the PS4 themes.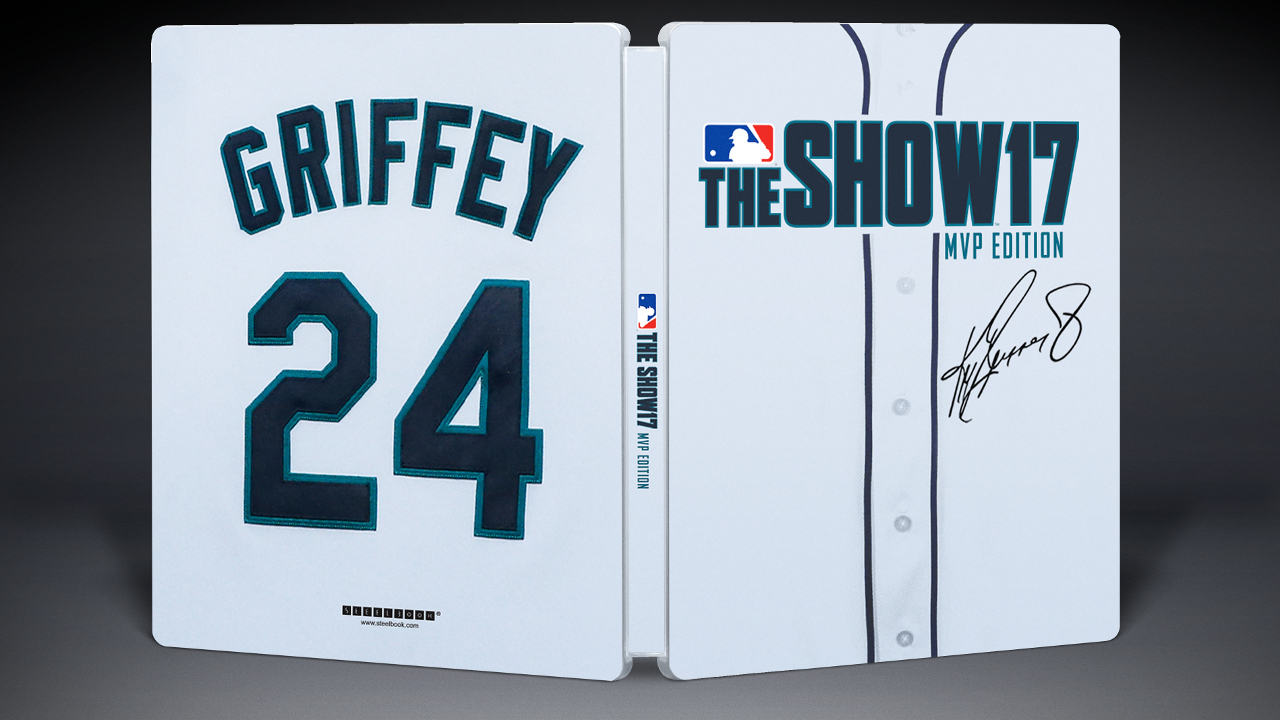 Amazon Prime members will as usual get the 20% off making the standard version $48, the MVP Edition $56, and the Hall of Fame Edition $80 when the listings go live.