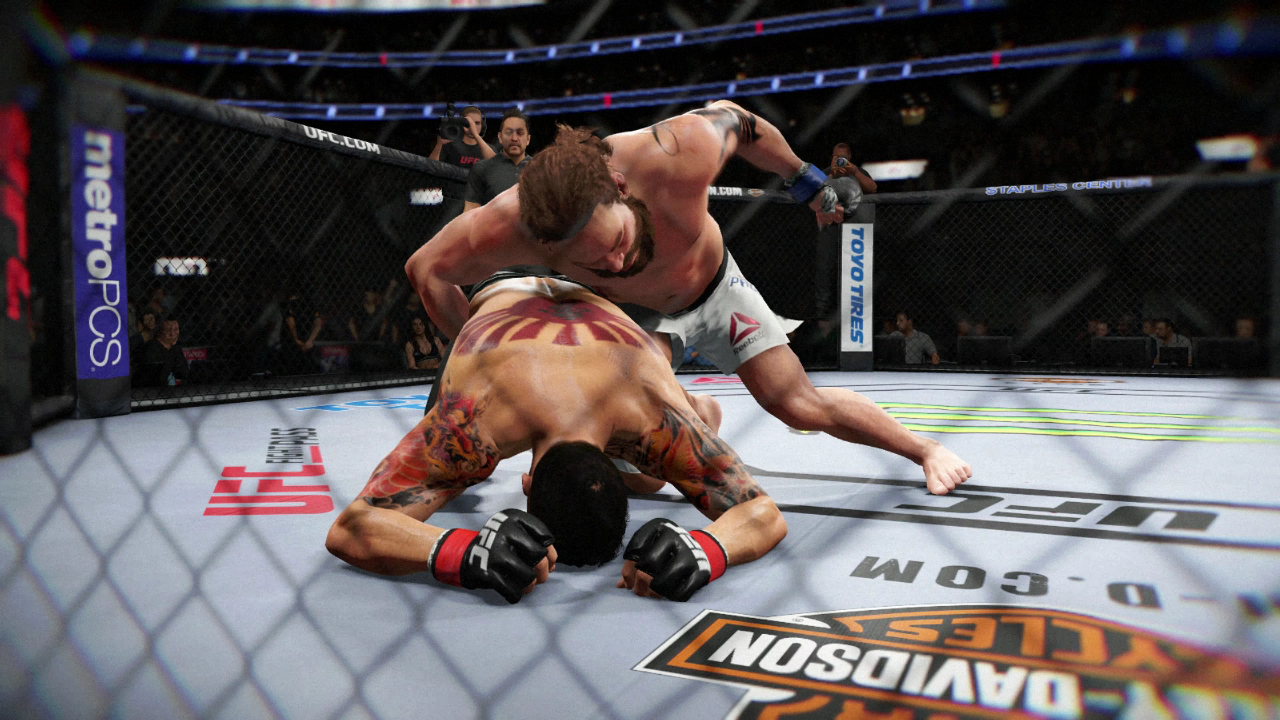 The latest sports game to arrive in the EA Access Vault on Xbox One is EA Sports UFC 2. Originally released back in March, EA UFC 2 was much better received than the first effort with the series but has struggled to find an audience beyond the most hardcore of MMA fans. The revenue-generating version of Ultimate Team didn't prove especially compelling either which is something publishers have now come to depend upon. UFC 3 is expected in 2018 and some idea of feature plans have already leaked out including VR and Draft Champions.
EA Sports UFC 2 joins the likes of Madden NFL 16, FIFA 16, NHL 16, NBA Live 16, Rory McIlroy PGA Tour, and SSX which have all been added to the Vault this year.
EA Access is currently exclusive to Xbox One (and now a separate service on PC with Origin) given that Sony continues to refuse the service for PlayStation 4. For $30 a year or $5 month-to-month, members get unlimited access to the back library of EA games on Xbox One which in addition to all the sports titles from earlier years include others such as Mirror's Edge Catalyst, Battlefield Hardline, and Dragon Age: Inquisition. There's also the 10 hour trials with every EA game that begin five days before release and 10% savings on all digital purchases whether it be the actual games or any microtransactions within them.