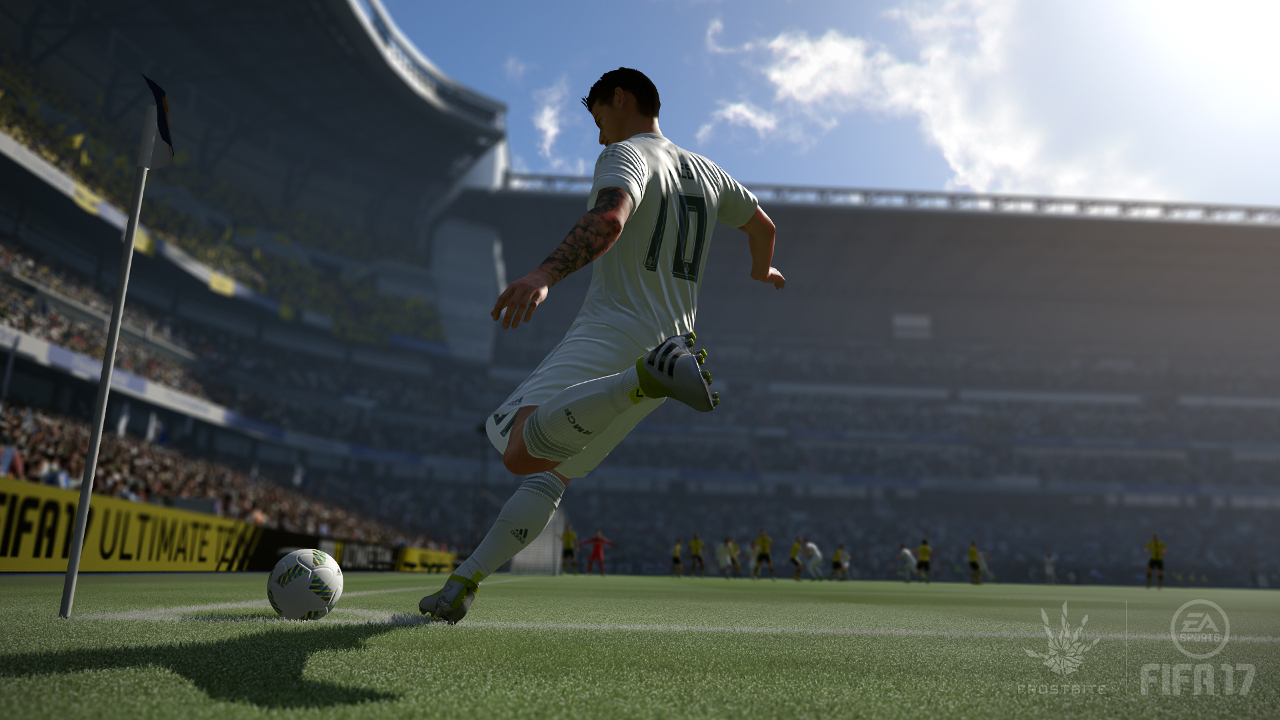 A second patch has just gone out for FIFA 17 on PlayStation 4, Xbox One, and PC. While the first update to the game delivered a number of gameplay and presentation improvements, this one isn't as substantial, though it does attempt to fix some minor issues and adds in several new languages for the story mode.  
Visual/Presentation
♦Several new or updated player faces rendered for accurate character likeness.
♦General overlay adjustments.
♦Addressed an issue where the selected kit isn't the one used in-game.
♦Addressed frame-rate issue during pre-match skill game.
♦Spanish crowds now use the authentic audio when reacting to a goal.
♦Black custom kits no longer clash with referee kits.
Pro Clubs
♦The flair trait is now available for all Pros.
♦Carrying over your Virtual Pro from FIFA 16 now correctly unlocks all passive traits.
♦An issue where players could receive excessive skill points.
The Journey
♦Localized audio and character speech for the following: German, French, Italian, Spanish, and Mexican Spanish.
♦Various presentation improvements.
Misc
♦General stability fixes in FIFA Ultimate Team and other online game modes.