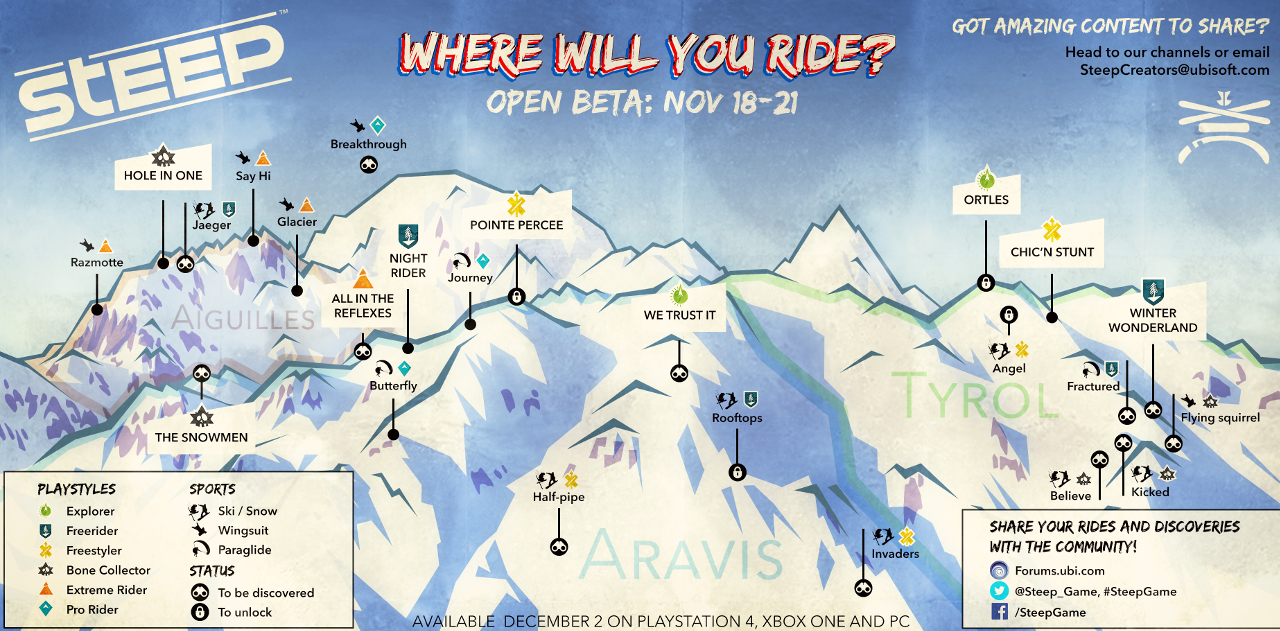 The open beta for the upcoming mountain sports game Steep is now underway. Sign up through the official website for the game to get the download code on PlayStation 4, Xbox One, or PC. The open beta will be active until 11AM PT on Monday.
The Open Beta will allow players to discover the diversity of Steep's world by exploring, riding and completing dozens of challenges through three of the seven regions composing Steep's massive open world inspired from the Alps – the Aravis, the Tyrol and the Needles. Players will also find nine Mountain Stories – narrative-based challenges that will delve deeper into unique moments in the world of Steep – throughout their journey. Completing these challenges and Mountain Stories will also unlock new gear for players to customize their characters.
Open beta participants will receive a free Crash Test Dummy outfit, be able to play online with others and share discoveries, and are free to broadcast gameplay or post video highlights. Steep is slated to release on December 2 and can be pre-ordered for 20% off with Amazon Prime.