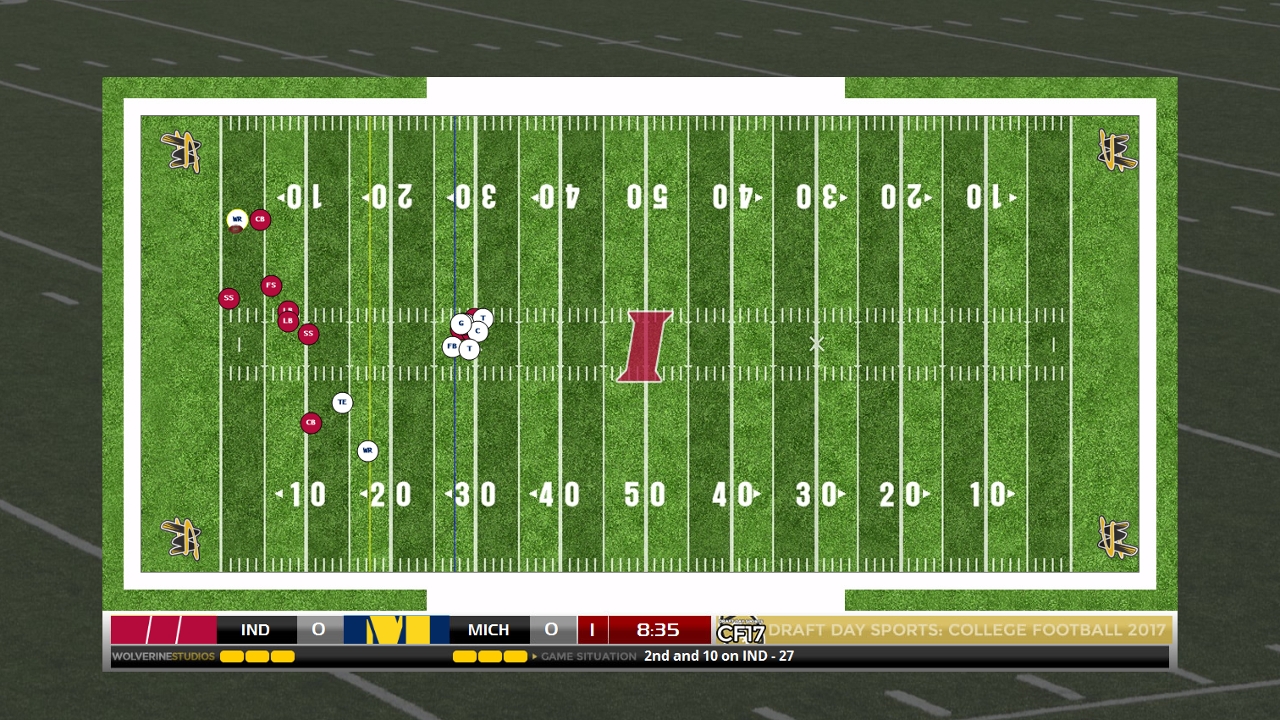 While nearly all the console sports games for the year released prior to October three prominent team management games for PC have just hit the market. The latest edition in the long-running Football Manager franchise is joined by two games from the Draft Day Sports series (college football and pro basketball) created by Wolverine Studios. I'll be taking a look at the games in upcoming reviews but until then here's some info this year's editions. 
Take control of your favorite football team in Football Manager 2017, the most realistic and immersive football management game to date. With over 2,500 real clubs to manage and over 500,000 real footballers and staff to sign, Football Manager 2017 elevates you into a living, breathing world of football management with you at the center. You'll have full control of transfers and decide who plays, and who sits on the bench. You're in complete control of tactics, team-talks and pitch-side instructions, and you'll follow the match live with our acclaimed 3D match engine. You'll also deal with real football media, solve player-happiness problems and the board will watch your every move.
Enhanced Match Experience: A significantly improved 3D match engine with 1,500+ new and improved motion-captured animations, plus improved AI decision making, improved stadiums and realistic LED advertising hoardings.
Inbox Revamped: Your news feed is now far more intuitive, contextual and relevant to your club. You'll now receive more detailed information and advice from your staff, which can be actioned without leaving the inbox.
FaceGen Technology: Your manager avatar can now be personalized with your very own face, scanned into the game and rendered using FaceGen technology. Your AI manager will now greet you on the start screen to really make you feel part of the game.
Transfer Dealings and Sagas: Pre-contract offer conversations can now take place with players or agents allowing you to map out your vision for the club. Be sure to sell your club convincingly though, otherwise you could wind up in a long-running transfer saga.
The Pressures of Social Media: Fans and the media have their say with an all new social feed. This is where the big news breaks and where pressure builds… if you're not living up to the fans expectations you'll soon know about it.
Player Traits Development: Added a further layer of depth to player character which can have a dramatic affect on their career progression. Players are now far more aware of their environment, so if they're not happy about their game-time or training facilities, you'll know it!
New Staff Roles: Assembling a strong backroom team is crucial to getting the most out of your players. This season witnesses the introduction of Data Analysts who will assist your scouts and Sports Scientists will support your medical team.
Draft Day Sports: College Football 2017 puts you on the sideline of your favorite school. You're in charge of setting the game plan, preparing your roster for success and of course recruiting the next class of standout players. If you really want to roam the virtual sidelines you can even call your own plays and watch the games unfold in exciting 2D action! Chart your school on a course of success over a long career and go back in time through a massive historical almanac to relive your biggest successes.
Note: This is an unlicensed game but offers customization features.
Draft Day Sports: Pro Basketball 2017 gives you the chance for the ultimate in basketball armchair general managing. Take over your favorite team and draft, trade, sign free agents and make strategic decisions to set them on a course to be the next great dynasty in this career based simulation. Enjoy the immersive, simulated gameplay and rich almanac storing an archive worth of stats and records while you make the day to day decisions to guide your franchise to the top of the basketball world.
Note: This is an unlicensed game but offers customization features. Last year's game was reviewed and received a 7/10 score. 
New in-season features: Related to scouting, menus, and options.
New off-season features: Related to historical matchups and play designer.