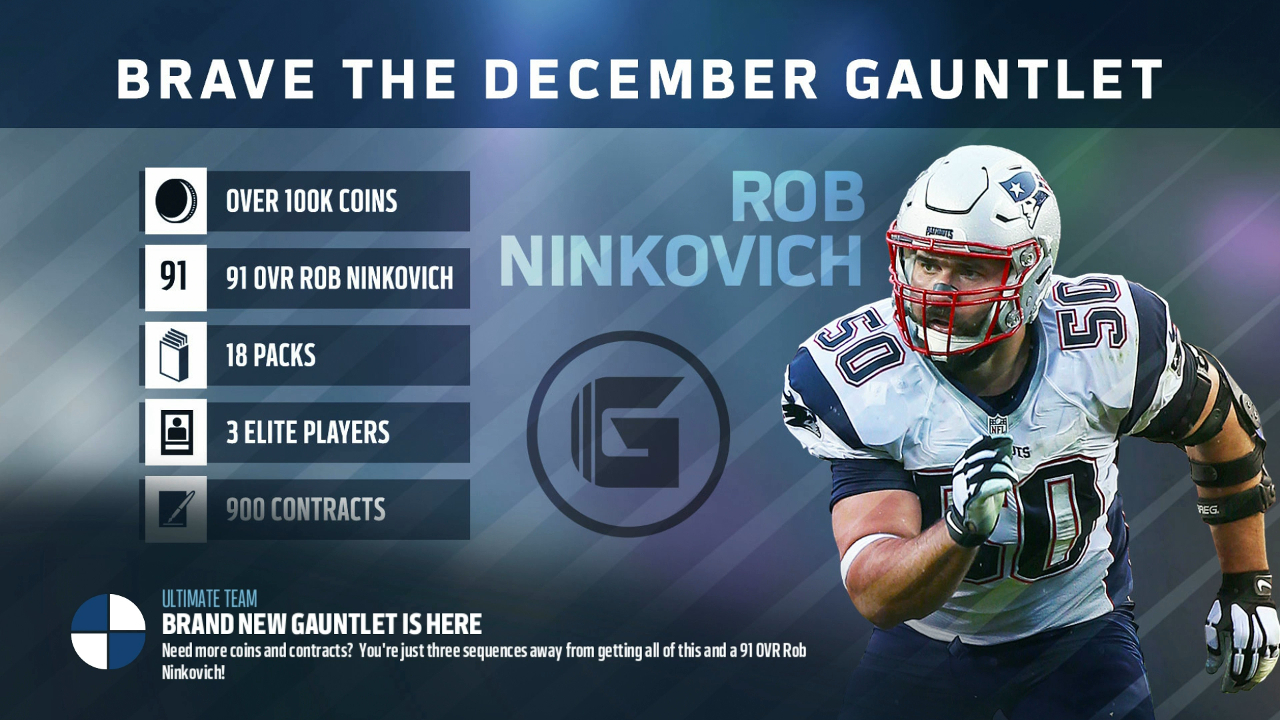 The new month brings with it yet another Gauntlet for Madden NFL 17 Ultimate Team. The Solo Challenge content for MUT this year has been great and that continues with a new stretch of them for the month that pays out big rewards.
Those who complete the entire run of 60 challenges will earn over 100K Coins and 30 different packs. The final reward is a 91 rated Rob Ninkovich which unfortunately isn't all that enticing considering his 3-4 Chemistry and only 79 Speed but the card will be auctionable.
Once again there are 20 individual challenges broken into Passing, Rushing, and Defense. All are set to Pro difficulty and most are will be manageable, however the defensive one has a few that can prove exceptionally frustrating with tasks like having to force three incompletions on the first three plays and having to intercept a pass on the first three plays.