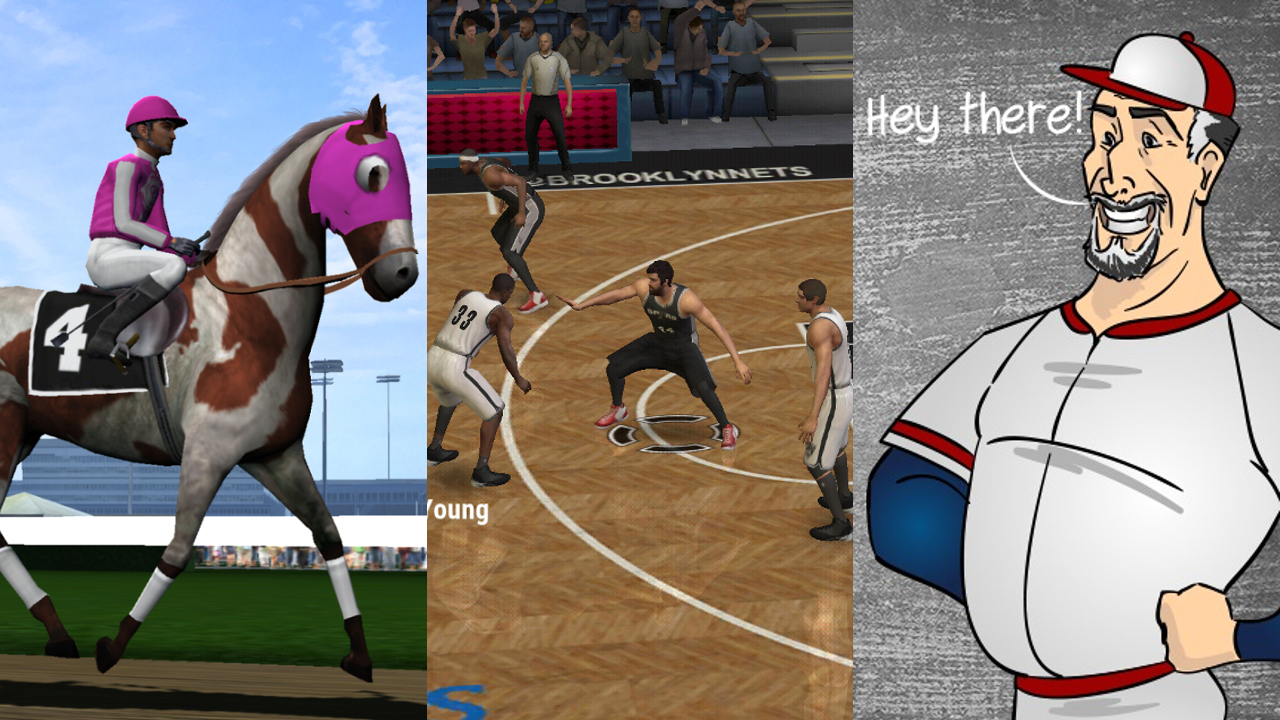 The second category to open in the annual Pastapadre Community Awards is for Best Mobile Sports Game. This is one that sometimes has proven difficult to narrow the field down or, as was the case last year, even identify specific ones worthy of recognition. 2016 however has three candidates that represent different models for how mobile games can be successful.
Photo Finish Horse Racing filled a void in the mobile space with a compelling structure involving not just the racing but also management in the form of training horses within current levels and breeding them in order to move up to higher levels of competition. Multiple significant updates since release have expanded the depth of the game considerably. Photo Finish has near a perfect 5-Star rating on both iTunes and Google Play.
NBA Live Mobile is based on Ultimate Team – building squads up by earning XP to buy packs or players through completing gameplay challenges or buying packs with real money. The gameplay turned out better in many ways than recent attempts for NBA Live on consoles, new content has been added frequently, and gameplay has been improved upon since release.
MLB Manager 2016 is the slimmed-down mobile version of Out of the Park Baseball 17. The management-simulator offered full league licensing with the MLBPA joining MLB.com from the previous year, three different modes of play, and the same sim engine found in the PC version.
Other categories now open for vote
Best Gameplay