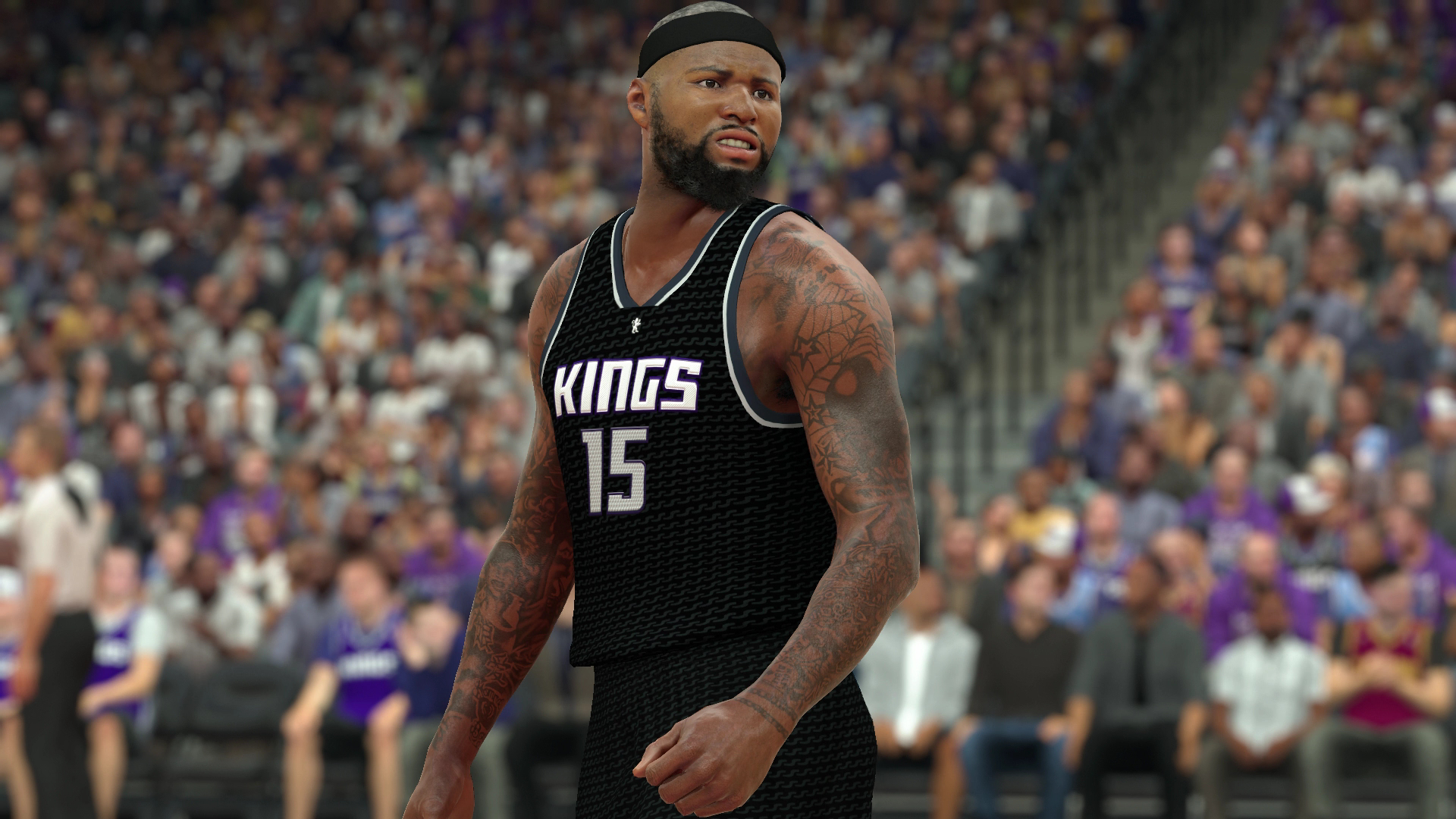 Another substantial roster update went out today in NBA 2K17. Player evaluations now include the first six weeks of the season. Changes continue to occur at the top where the group of elite MVP-caliber players have shifted with each update.
Kawhi Leonard has gone up a point to 95 Overall (2nd highest in the league tied with Russell Westbrook) while James Harden moved up to 94 and Stephen Curry has recovered a point to 94 despite a relatively slow start to December. DeMarcus Cousins has crawled his way into the mix rising to 93. Kevin Durant however has dropped back to the 94 he had earlier in the season.
LeBron James remains all alone as the highest rated player in the game at 96 Overall. Durant's drop is probably attributed to a slower shooting start to December, with 45% from the field and 31% from outside the arc. Those are down from 57% and 46% respectively in November. No changes made to Klay Thompson despite his 60 point outburst in just 29 minutes of action as his three-point shooting numbers are still down from last season.
Other notable players on the move following the last few weeks of action include DeMar DeRozan (+1 to 90), Andre Drummond (+2 to 88), Kyle Lowry (+2 to 87), Gordon Hayward (+2 to 87), Carmelo Anthony (-1 to 86), Hassan Whiteside (-1 to 86), Kemba Walker (-1 to 86), Kristaps Porzingis (+1 to 85), Rudy Gobert (+2 to 84), Goran Dragic (+2 to 83), Myles Turner (+2 to 82), Louis Williams (+2 to 82), and Nikola Jokic (+3 to 79).