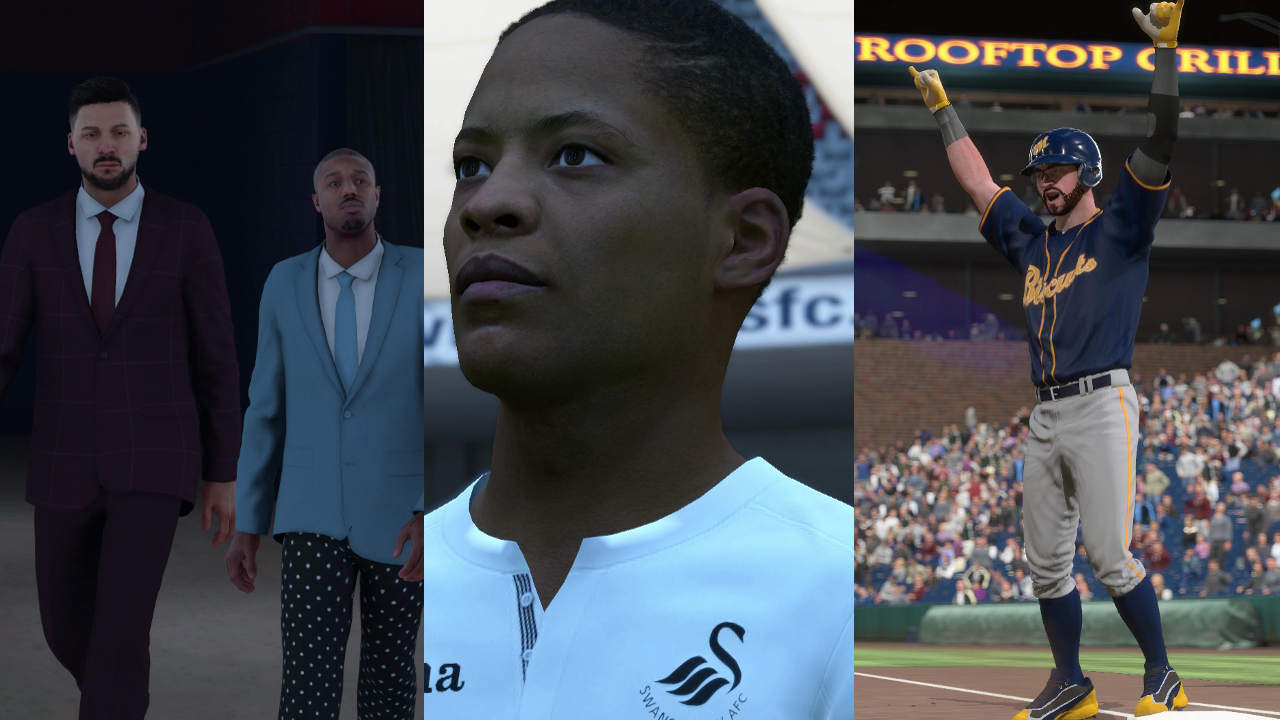 The third category to open in the annual Pastapadre Community Awards is for Best Career/Story Mode. This is an area of the games that has seen an evolution in recent years from the traditional career mode of playing through seasons as a single player and improving attributes to one that incorporates an expansive narrative. The award for Career Mode has only ever been won by NBA 2K and MLB The Show and the former is going for a three-peat now.
The same three franchises nominated last year in the category return to compete for the award. NBA 2K17 brought in a new writer/director and big star in Michael B. Jordan, while introducing the "dynamic duo" concept when teamed with the user's created player. The story was undoubtedly an improvement over that from Spike Lee in 2K16 but the frequent practices, required for securing minutes and building the relationship with Jordan's character, quickly turned the mode into what many felt was a dull grind.
FIFA 17 offers up its first true Story Mode with "The Journey" which was well-received for its grounded story and dialogue along with respectable acting performances. It's a good representation of the ups and downs and various emotions that could be experienced early in the career of a budding star, however the pressure to meet a certain "score" in a sport where opportunities are limited can negatively affect the way the matches are played. At the very least the mode acted as an excellent introduction to the series for novices.
MLB The Show 16 still provides one of the best pure single-player careers. While it lacks the interactive story elements, baseball is perfectly suited to the format as the sport provides a natural path of progression that can be engaging even at the lower levels and when player ratings are poor. The mode didn't offer much new besides "ShowTime" which proved fairly useless, but faster loading times and the ability to play a full series of appearances without having to load in and out of the menus between each game was very welcome.
Other categories now open for vote
Best Gameplay
Best Mobile Game