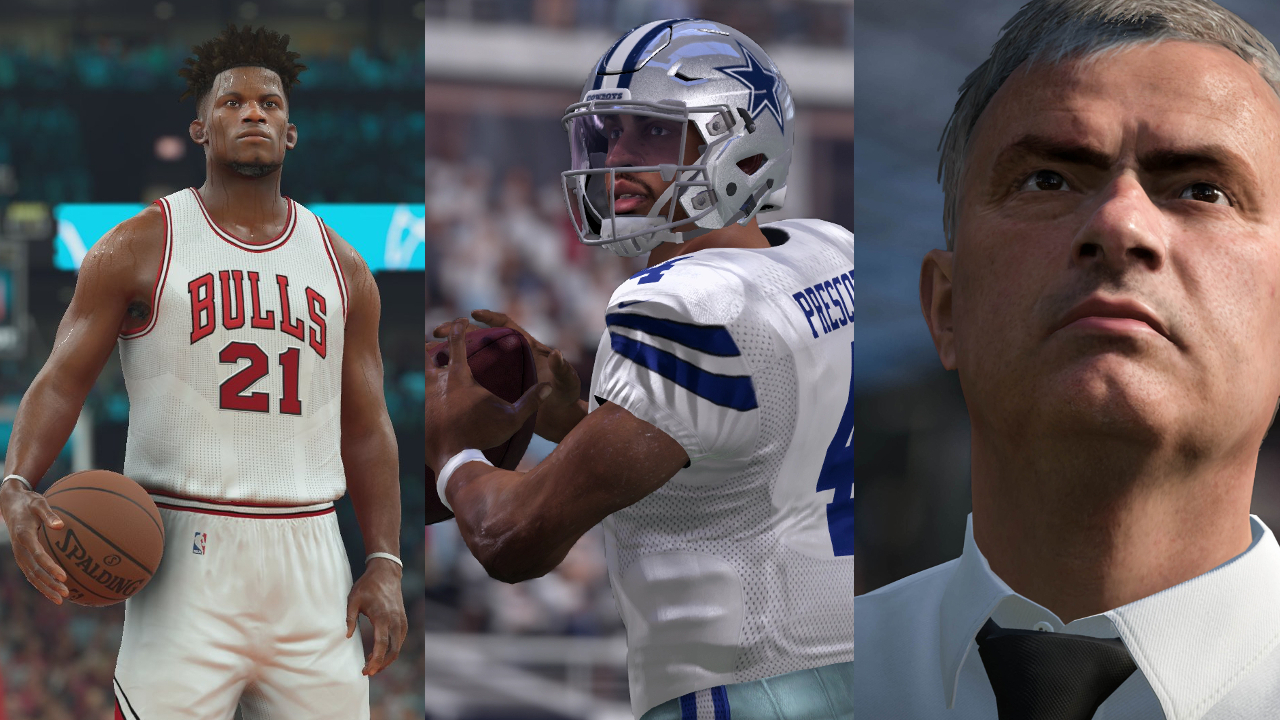 The voting is now open for Best Franchise Mode of 2016 in the annual Pastapadre Community Awards. This category was originally controlled by EA Sports with NCAA Football and Madden winning the first four years. The last two however have been taken by NBA 2K after the creation of a highly customizable offline franchise to pair with the online-connected one.
NBA 2K17 looks to make it a three-peat with the offline MyLeague and online MyGM both contributing as unique franchise experiences. The new feature for MyLeague 'Start Today' allows for beginning a season on the current date with the real-life updated record and stats. Both MyLeague and MyGM received expansion abilities that can take leagues up to 36 teams.
Madden NFL 17's Franchise Mode offered a revamped SuperSim called 'Play The Moments' which was well-received by those looking to get through games more quickly or to control only the important stretches of games, introduced 'Big Decisions' for things like when to bring back players from injury and an in-game score ticker, redesigned the game planning, and is still by far the best Online Franchise experience in the sports gaming genre.
FIFA 17 brought in new goals in the form of board expectations, updated the mode's financial system, added 11 real-life managers, and offered even more licensed leagues.
Other categories now open for vote
Best Gameplay
Best Mobile Game
Best Career/Story Mode
Best Presentation
Best Team-Building Mode
Best Online Play