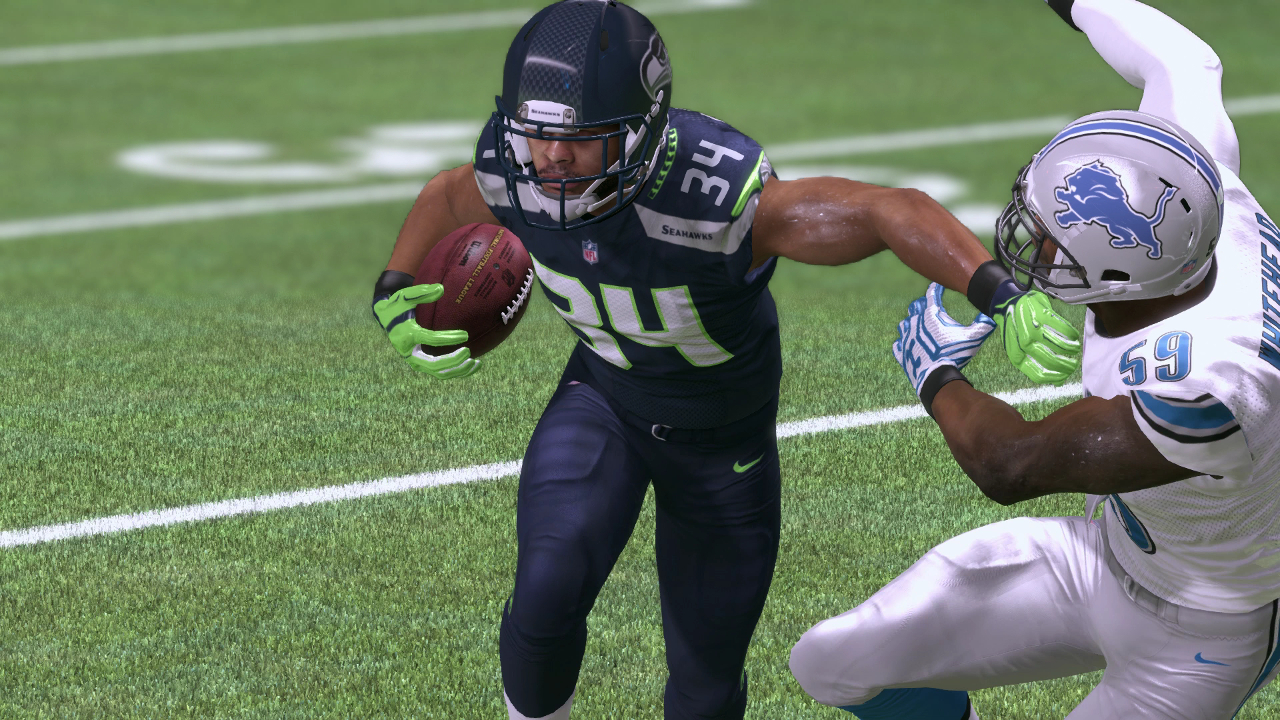 The roster update in preparation for the nearing Divisional Playoff Weekend is available to download now in Madden NFL 17. The update includes ratings changes that primarily impact players on the eight teams that competed over Wild Card Weekend.
Some of the biggest performers in the Wild Card games were rewarded: Le'Veon Bell (+1 to 96), Bobby Wagner (+1 to 93), Jadeveon Clowney (+1 to 89), Thomas Rawls (+1 to 82), and Paul Richardson (+2 to 74). After three phenomenal catches Richardson got +5 in Spetcacular Catch. However surprisingly there was no movement for Aaron Rodgers or Doug Baldwin, and Randall Cobb actually dropped a point to 86 Overall despite catching 3 touchdowns.
Other changes include DeAndre Hopkins (+1 to 91), Jordy Nelson (+ to 91), Odell Beckham Jr. (-2 to 91), Janoris Jenkins (-1 to 89), A.J. Bouye (+1 to 88), Xavier Rhodes (+2 to 87), Justin Pugh (-2 to 85), Bruce Irvin (-2 to 84), Amari Cooper (-1 to 84), Matthew Stafford (-1 to 84), Jake Ryan (+3 to 76), and Kiko Alonso (-3 to 76). View all the ratings movement enacted across the league with the new form here.