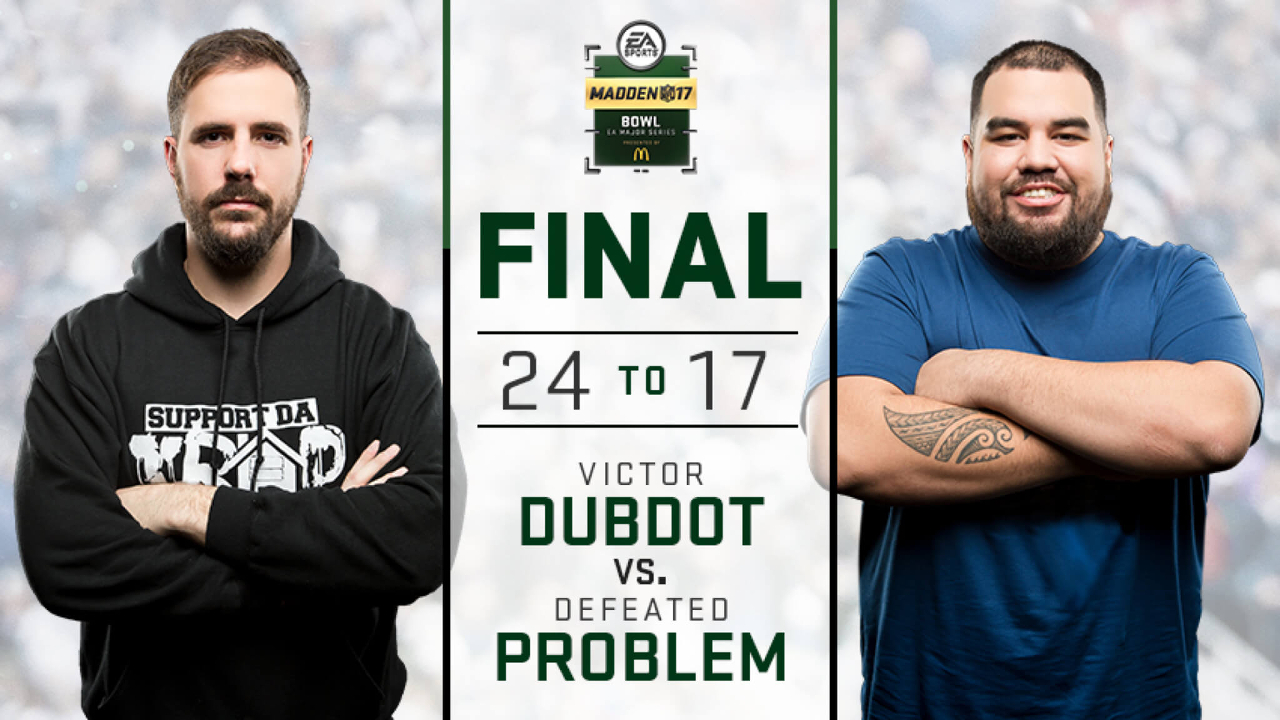 EA Sports is hoping to build Madden into a popular eSport. In terms of viewership they've been gradually climbing despite some inherent challenges. However they've had their share of growing pains with Madden NFL 17 as the entertaining games haven't proven to be the story.
The Madden Classic held in early December had its championship game determined in part by a QB freeze bug that resulted in a fumble that was returned for a touchdown. That specific bug was fixed 10 days later with a patch.
Now the Madden Bowl has just wrapped up and the big winner has an extensive history of making racially offensive comments on social media. A small sampling can be viewed here.
Regardless of capacity, participants in official events do represent the EA Sports brand. They're promoted before, during, and after the events and become tied to the products in the eyes of many. The players, particularly those who gain notoriety through success, become public figures and that makes their backgrounds something that will be scrutinized. The findings ultimately reflect both on the company and the individual.
The question becomes how to avoid such a situation and to what extent if any it should play a role in qualification. It's a necessary conversation to have given that there really are no easy answers. However statements and other actions on public forums like social media are now monitored and used for vetting in many aspects of life, so it wouldn't be surprising if more attention is paid to it in the future for sponsored events such as eSports competitions.
[Update] EA Sports has responded, but only as it relates to conduct "during and immediately after" the Madden Bowl.