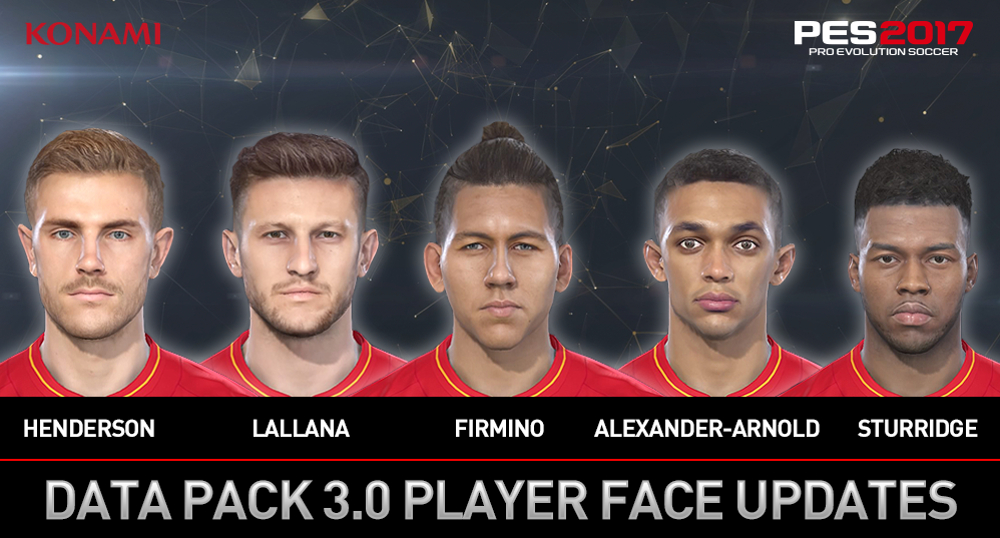 The next patch for Pro Evolution Soccer 2017 is scheduled to arrive on Thursday, February 9 and will most prominently add a number of updated likenesses along with the introduction of MyClub to the free-to-play edition of the game. Previous updates to PES 2017 delivered PS4 Pro support, more updated likenesses, and enhanced the presence of partners Liverpool and Dortmund with their stadiums, anthems, and classic kits.
Over 100 players will be visually enhanced through the update "spanning current squads and also bolstering the detail of a number of legend players." Also being added are eight classic Borussia Dortmund strips (spanning 1975-2012), new pitch side hoardings, new boots and footwear from Nike, adidas and Puma, and the adidas ball that will be used in the 2016/2017 UEFA Champions League final that takes place in Cardiff in June.
The F2P edition of PES 2017 that launched in late November included the PES League competitive mode, skills trainer, and nine teams for use exhibition games. The team-building MyClub mode will join them when the update arrives. Those who start their first MyClub from 2/9-2/23 will receive a UEFA Team of the Year and PES Player agent for their squad.