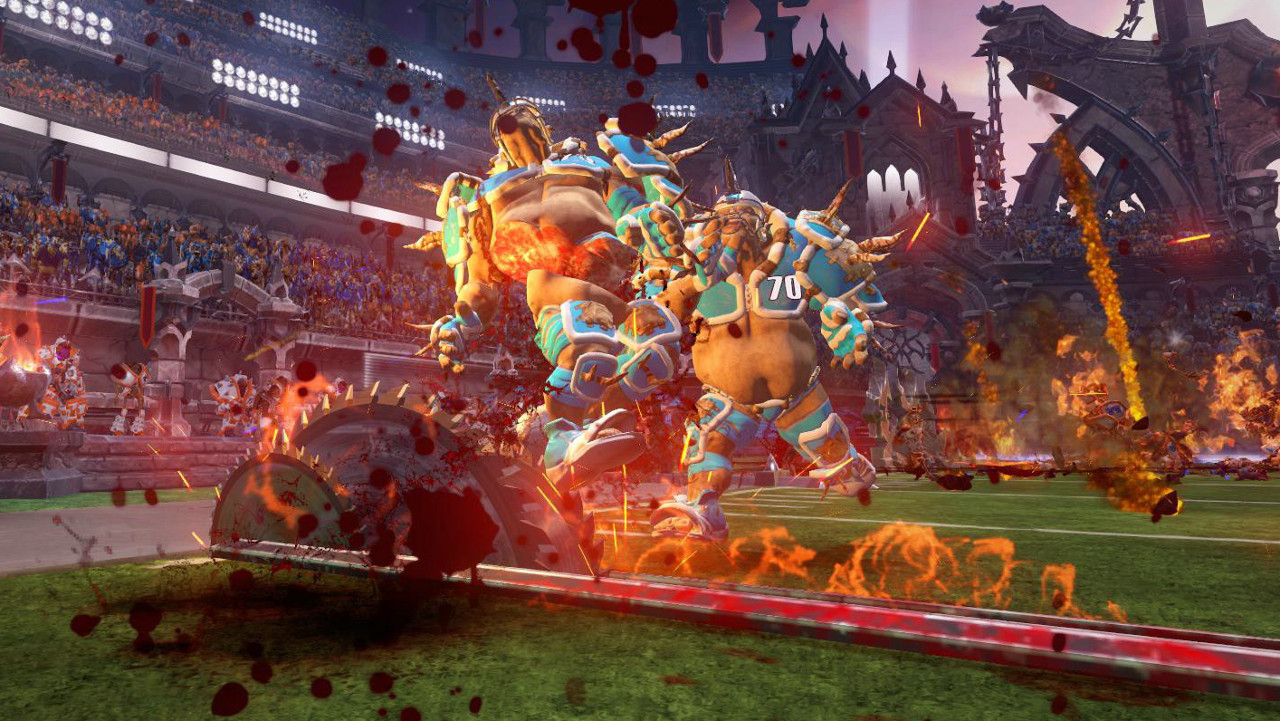 It took only three days for the Mutant Football League Kickstarter campaign to reach the goal of raising $60,000 to be put towards completion of online multiplayer. The spiritual successor to the 1993 game Mutant League Football is being developed by the same creator and lead designer and has gone through some substantial changes since an original run at raising funds in 2013 came up short. This time the project was ready to be scrutinized and tap into a neglected segment of sports gaming where backers have jumped at the opportunity to support it.
While $25 will get you a digital copy of the game when it releases and access to the beta this summer there are a number of tiers with varying rewards that may include alpha access, t-shirts and collectibles. Now that the goal has been reached consideration is going to be given to adding stretch goals. The developers are seeking suggestions on what those could be in the Kickstarter comments section that backers have access to post within and this new survey.
Already more backers for the current campaign (near 1300) have pledged than was collected over a month long stretch in 2013 (1100). There is far more confidence in the project because the game itself is not reliant upon the funding, and a mobile-first push back then has been supplanted by focus instead on it being a console/PC game which is far more appealing.
Mutant Football League is targeting a release of October for PC and early 2018 on PS4 and Xbox One. The game is described as an "NFL Blitz arcade-style football game, with nasty mutants, ferocious monsters, deadly chainsaws, and lots of gory player deaths, along with some edgy, satirical humor that parodies America's favorite sport."