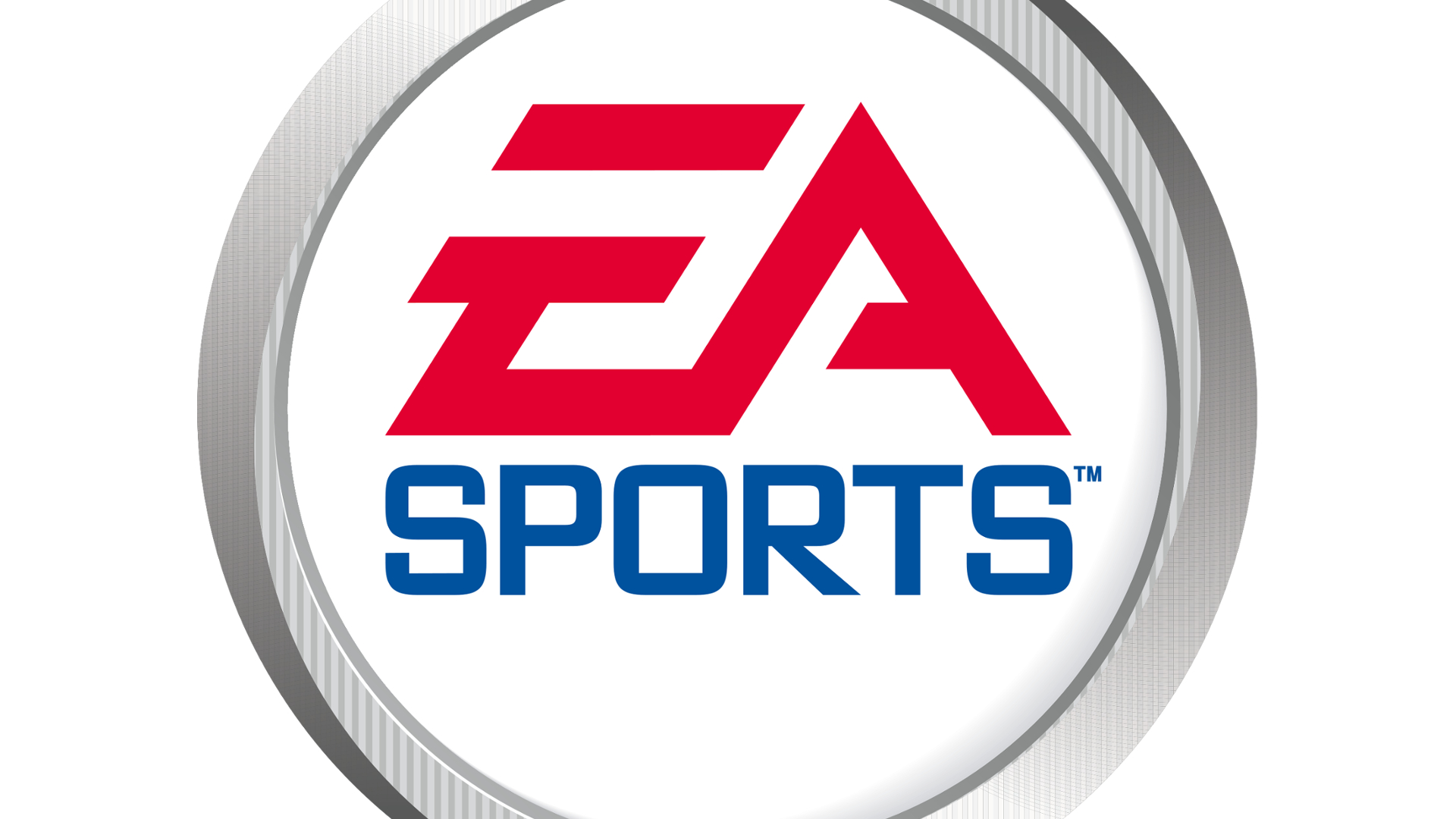 Rather than being about the series of entertaining Madden NFL 17 games in an eSports setting where viewership numbers are slowly on the rise, the big story coming out of the Madden Bowl late last week related to the conduct of the winner on social media. The situation has been problematic for EA Sports which is still trying to find its way in the competitive scene and has now faced a number of growing pains along the way.
The circumstances necessitated a response from the company which was just published, and naturally that was done through social media.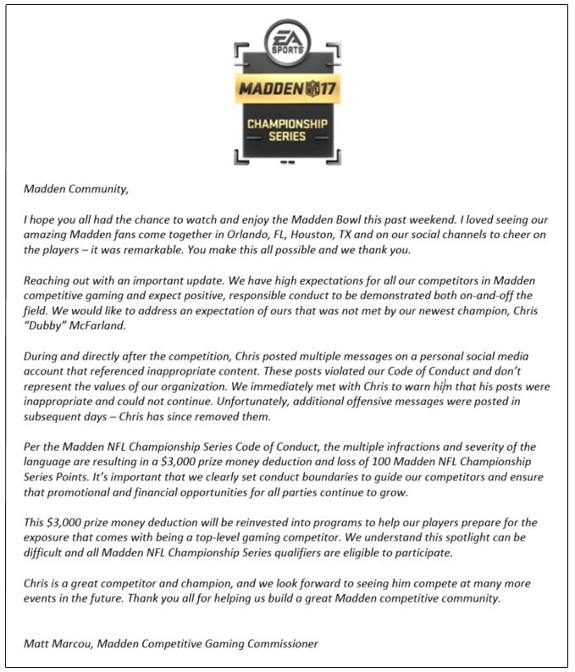 Notably here the statement addresses comments made "during and directly after" the Madden Bowl event and not those made in the past. Understandably EA can't retroactively punish for something that wasn't within the rules and regulations that the competitors agreed to when signing up for the competition. The company erred by not having something more stringent in place considering another participant had similar messages unearthed last year. Undoubtedly social media history is something that will be researched and monitored going forward however with a tighter morals clause being put into place, which is standard in the world of eSports.
Participants are being thrust into a spotlight that they may not be properly prepared for and acting as representatives for a multi-billion dollar organization. Whether its cover athletes, personalities that appear in commercials, or eSports competitors who are promoted alongside the products, their actions reflect on the brand and that's something which requires tighter reigns and an appropriate level of vetting to ensure they meet necessary standards.