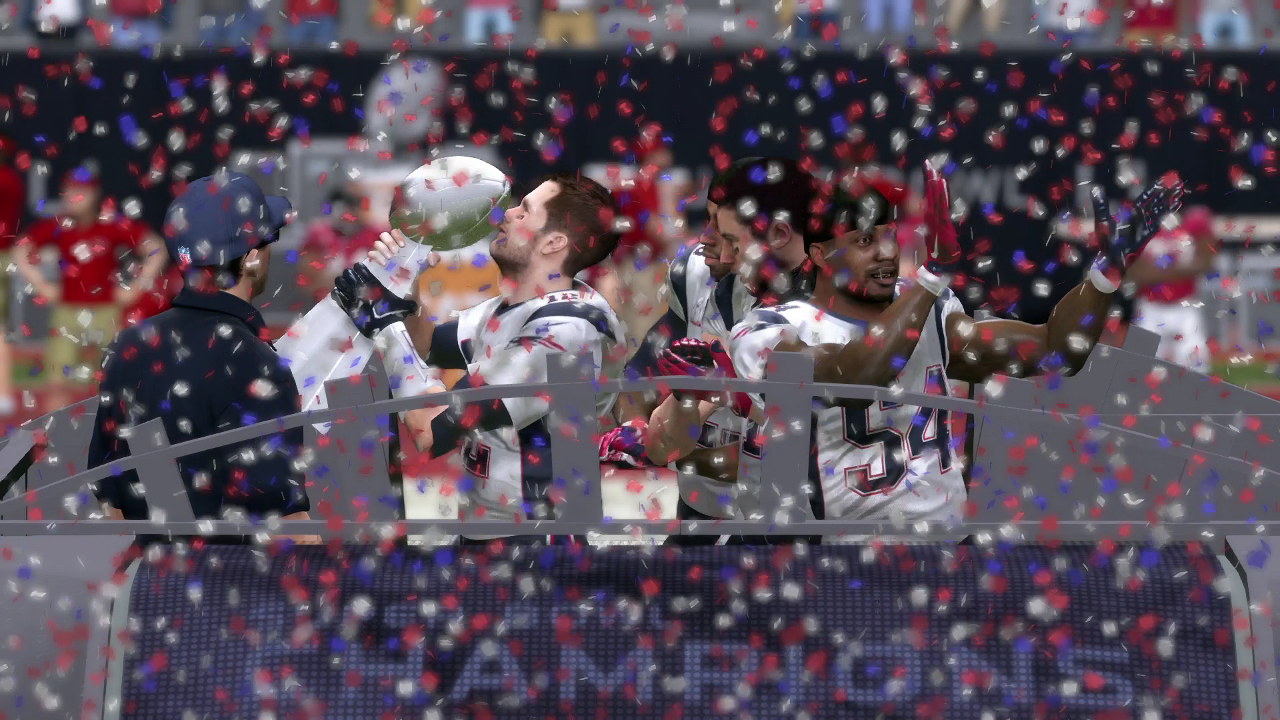 The roster update which follows Super Bowl LI is now available to download in Madden NFL 17. Expected to be the final update of the season it delivers some ratings changes mostly affecting the New England Patriots and Atlanta Falcons while freeing up any remaining injured players.
Super Bowl MVP Tom Brady has moved up a point to 96 Overall for his peak rating of the season. He now stands alone as the second highest rated quarterback in the game trailing only Aaron Rodgers. The other big star was James White who had 3 touchdowns, caught 14 passes, and scored a two-point conversion. He has been bumped up a couple points to 80 Overall.
Other notable players on the move include Julian Edelman (+1 to 89), DeMarco Murray (+1 to 87), Melvin Gordon (+2 to 85), Matt Forte (-2 to 84), Alan Branch (+3 to 82), Trey Flowers (+1 to 81), Deion Jones (+2 to 80), and Robert Alford (+1 to 80). Check out all the changes and final ratings for players across the league through this form.