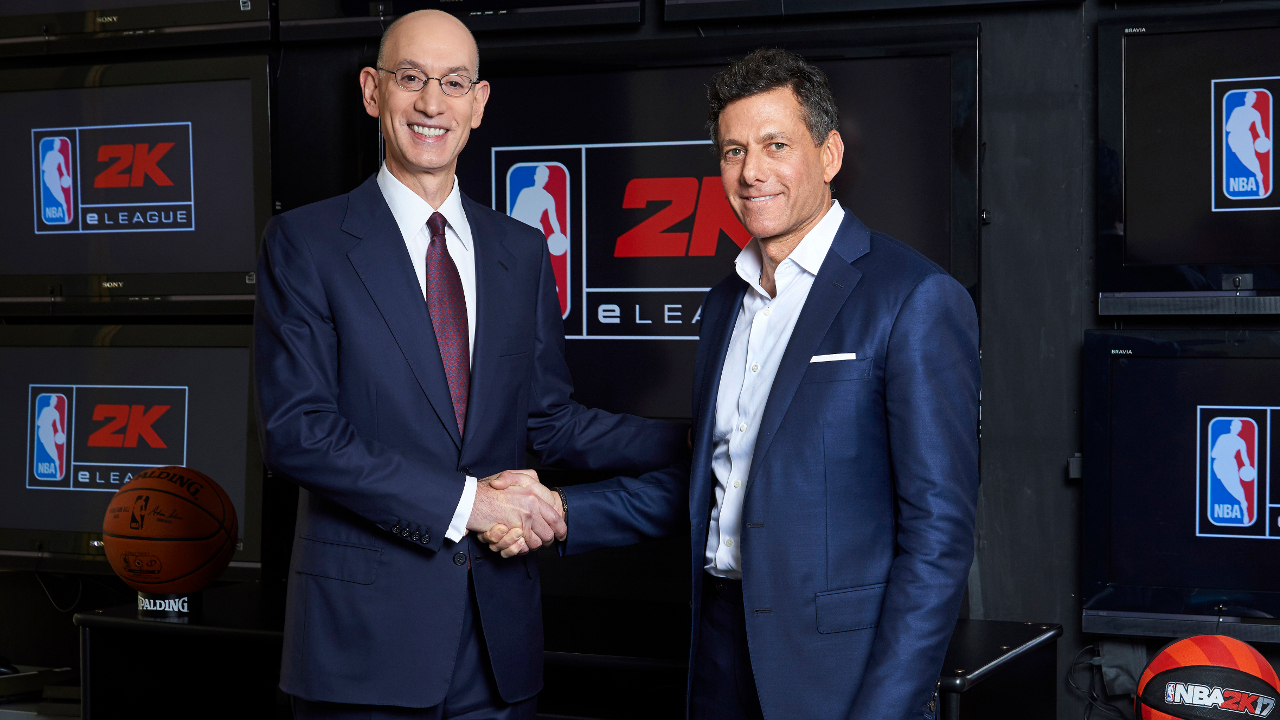 The NBA and 2K Sports today announced an unprecedented partnership with the hopes of creating the next big eSport. NBA 2K eLeague will launch in 2018 and eventually every NBA team will run one of the eSport franchises within a professional sports league structure.
It'll be important for money not to be a factor in shaping the characters utilized in the NBA 2K eLeague. Competitive balance will be key as currently the competitions with the game involve characters that have been built up through both extreme amount of time playing the game and money spent to boost attributes and abilities. For several years now 2K has implemented a number of avenues to try and drive the purchase of Virtual Currency aka VC. Tempting people into participating in qualification for a tournament using their created players is one of them.
The other big concern relates to online reliability. Even still with NBA 2K17 the online Pro-Am mode has serious issues, with participants all too frequently being booted which leaves the inferior CPU to take their place. Unless teams will be traveling to play locally the risk of that happening and unfortunately ruining games will remain. The majority of responses on social media to this news reference issues with the servers.
This is a big opportunity for both the NBA and 2K though should they figure out solutions to those challenges. Having a full league season rather than basic tournament structure could result in a real fan following, which will be further assisted by having the NBA teams involved creating another potential rooting interest for spectators.