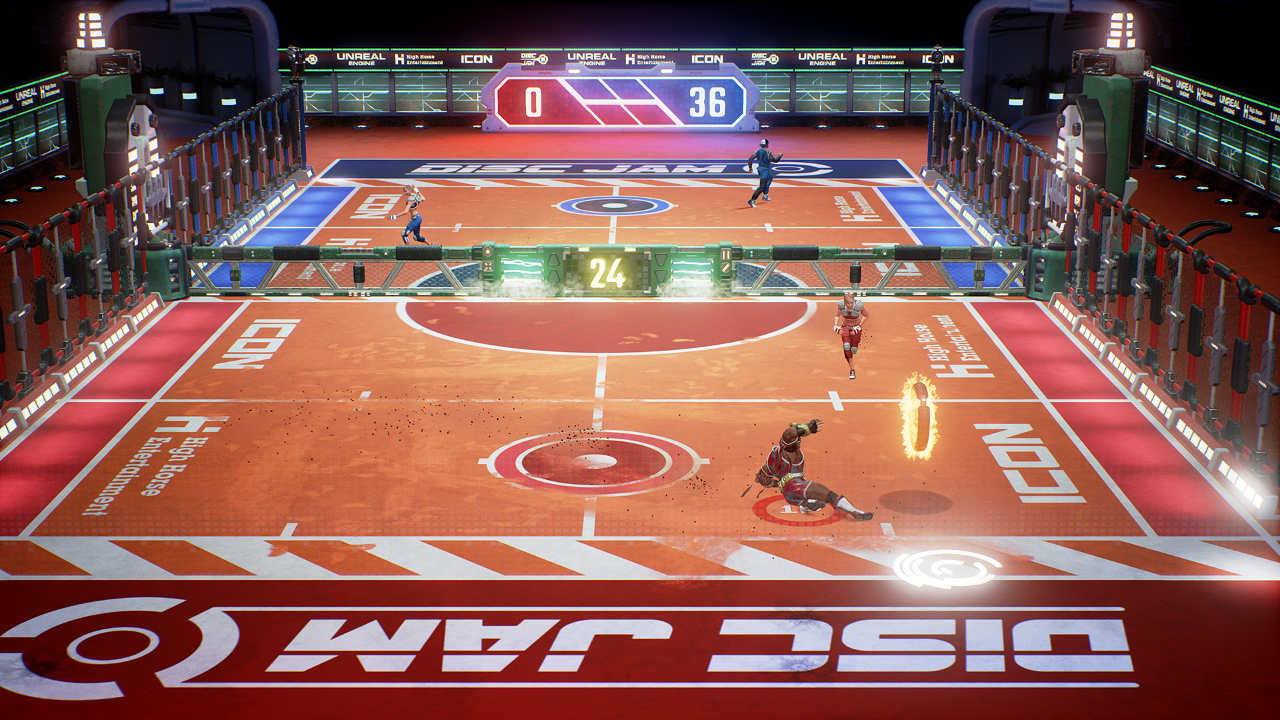 There has been a recent resurgence in action sports game mashups with Rocket League the shining example of how they can be successful. The latest to emerge is Disc Jam which has been somewhat under the radar since releasing a trailer at E3 last year.
Disc Jam is described as a "fast-paced action-sports game that pits 2-4 players against each other in a frantic combination of air hockey and tennis." A beta is open now on PlayStation 4 and PC through Steam. Sign-ups can be completed here for PS4 and here for PC.
Players scramble to retrieve and throw a glowing disc while unleashing devastating abilities and defending variable-point end zones. An exciting blend of strategy and skill, this arcade-inspired title boasts a zany roster of characters to compete with friends both on the couch and online.
Both singles and doubles modes are available to play in the beta along with training and customization. Disc Jam is the first game to be developed out of High Horse Entertainment, which was formed in 2015 by former Activision devs who undertook a "mission to bring the competitive arcade genre online and modernize it for the 21st century."