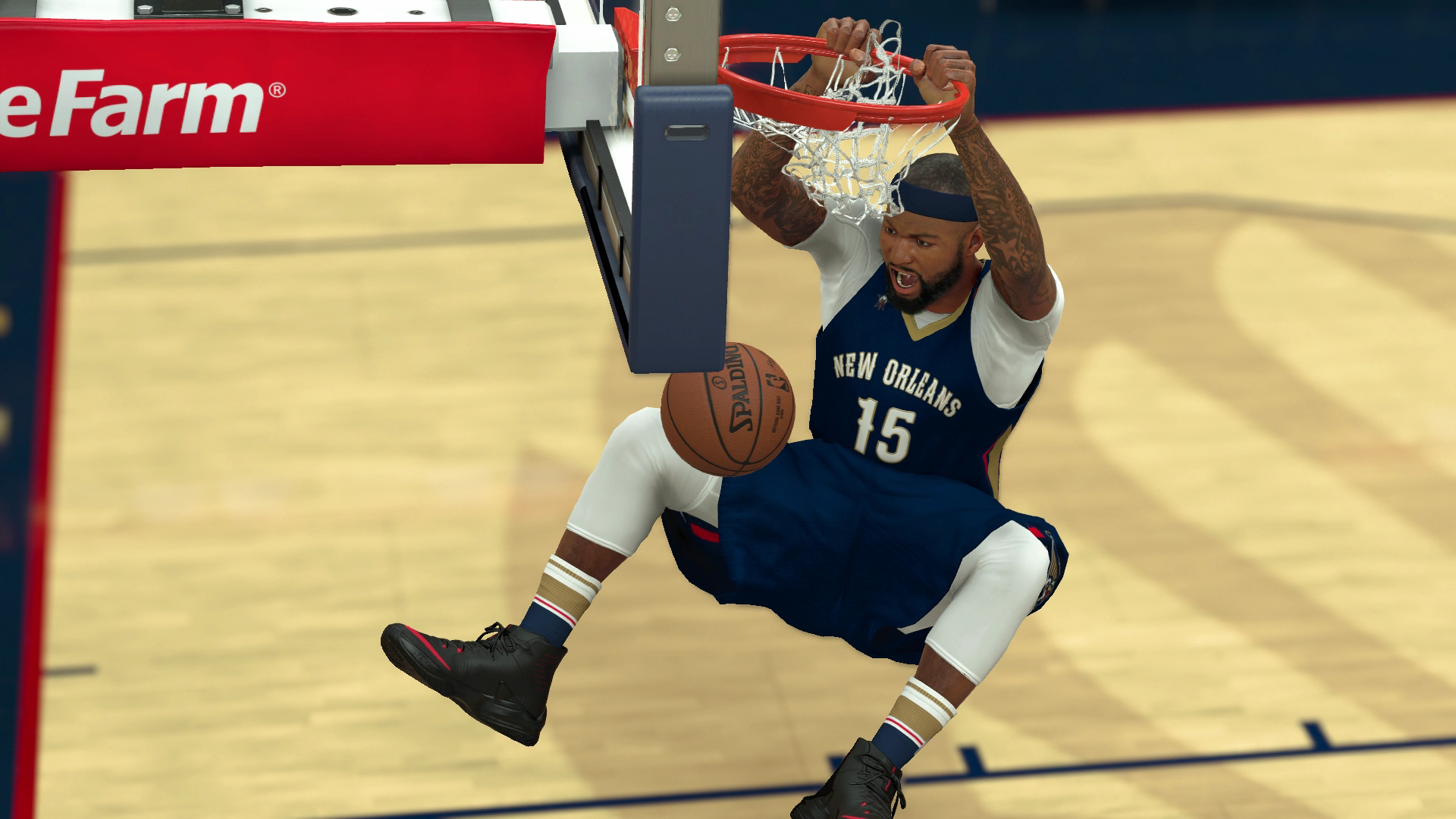 The long-anticipated trade of DeMarcus Cousins finally materialized last night with a deal that sends him and Omri Casspi to the New Orleans Pelicans. In return the Sacramento Kings receive 2017 1st and 2nd round picks, Buddy Hield, Tyreke Evans, and Langston Galloway. The Kings organization is being ridiculed for the deal and NBA 2K17 agrees that they got a poor return for their superstar who is ranked as the 7th best player in the league.

The Pelicans on the other hand now have the second highest-rated pair of teammates in the NBA behind only the Warriors' Kevin Durant and Steph Curry. Cousins is rated 93 Overall and now joins a frontcourt with last night's All-Star MVP the 94 Overall Anthony Davis.
That formidable frontcourt though leaves the team with some holes on the roster elsewhere. Jrue Holiday at 82 Overall is the only other player on the team rated over 76 and two of their better three-point shooters (Hield, Galloway) were moved in the deal.