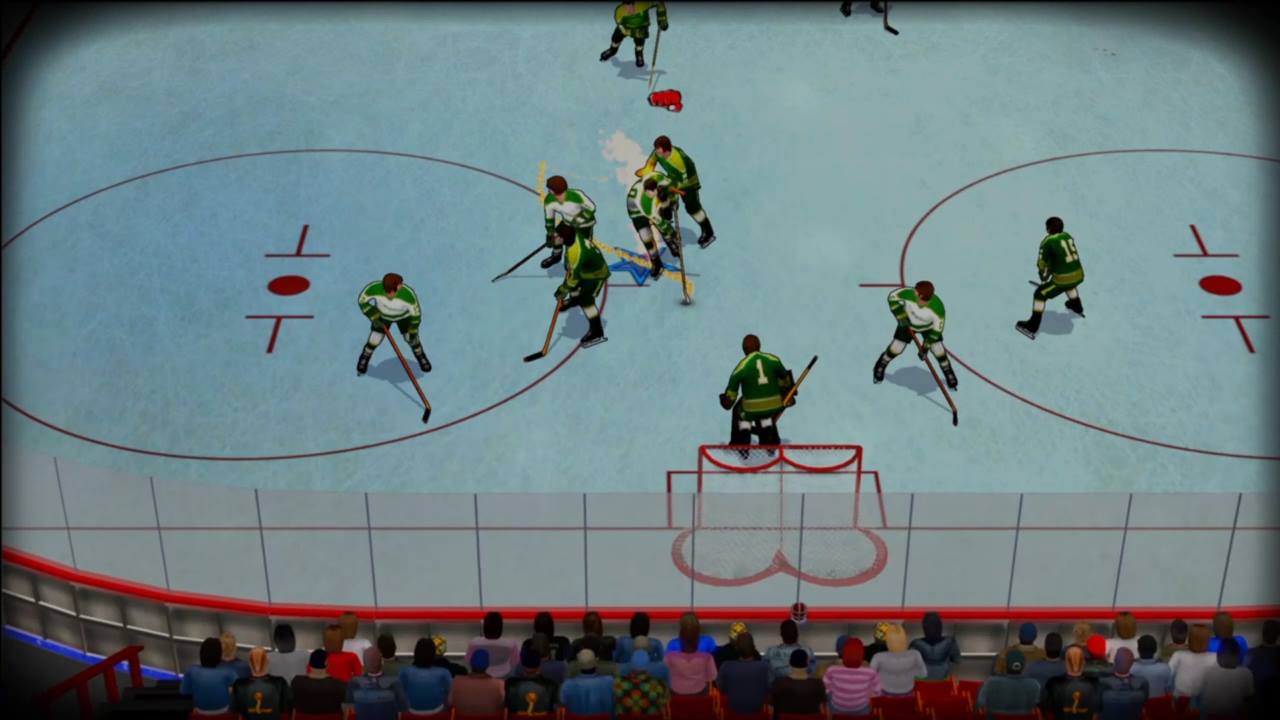 V7 Entertainment today announced finalized plans for the release of the arcade throwback Old Time Hockey. The digital game will go out March 28 for both PlayStation 4 and PC through Steam with a price point of just $12.
Old Time Hockey has been inspired by games in the past like NHL 94 and Blades of Steel. It will be the first arcade-style hockey game for consoles since the release of 3 on 3 NHL Arcade from EA Sports in 2009. "No helmets, bench clearing brawls, and way too many mustaches to count can all be found in the Bush Hockey League."
The game includes 10 fictional teams and stat tracking but will not have online play. "Control schemes range from arcade 2-button controls, beer mode (one-handed) control scheme to more modern style. Play competitively or cooperatively on the couch with your friends in arcade mode, or take to the ice as the worst team in the Bush Hockey League in the hijinks-filled story mode!"
Of all the days to select from where it could have avoided sports game competition Old Time Hockey instead will go out on the same day as MLB The Show 17. It'll follow for Xbox One at some point in the April-June window and Nintendo Switch later in the year.