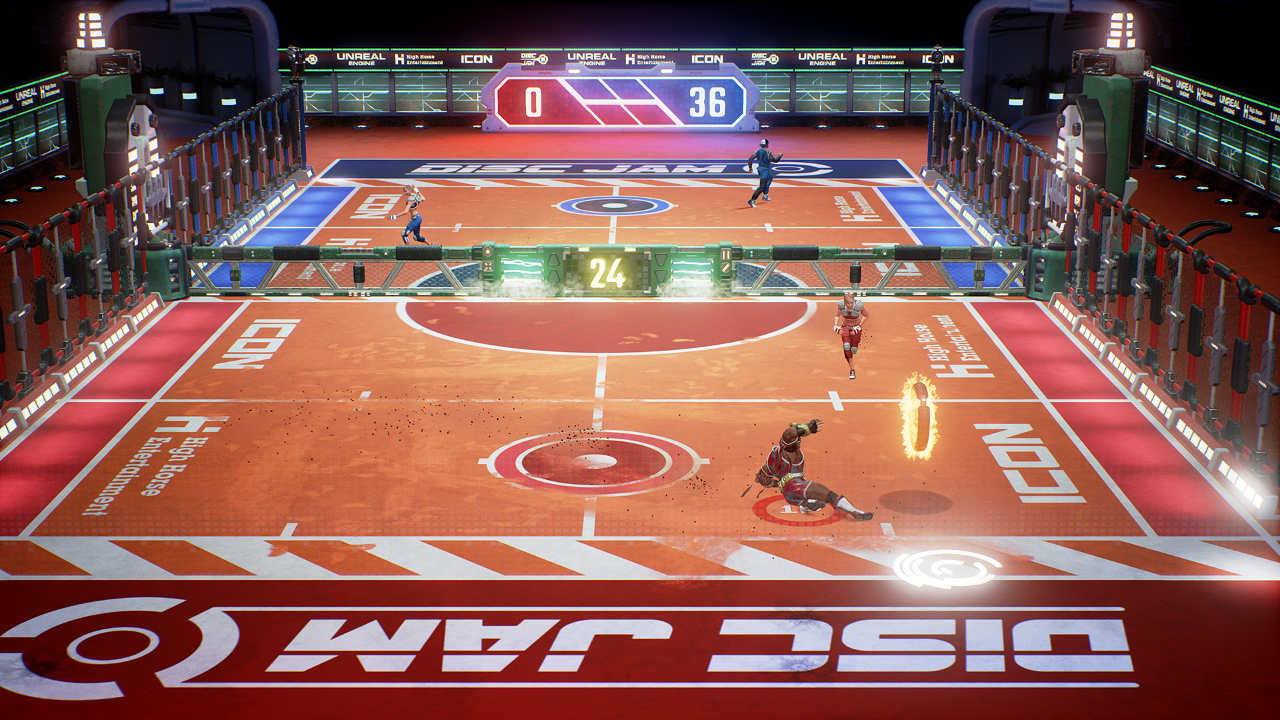 On the heels of fantastic consumer response from the open beta the game drawing natural comparisons to Rocket League looks to be utilizing its playbook for success as well. A leaked promotional image showed Disc Jam as one of the free games that will be available to PlayStation Plus subscribers in March to download and keep as long as the sub is active and now it's confirmed. That PS Store update would be scheduled for Tuesday, March 7.
Rocket League was propelled to huge popularity due in part to the strategy of launching for free to PS+ subscribers. Consumers are risk-averse these days and new unproven IPs from independent developers have an uphill battle to climb. By getting a great game in the hands of more people the result was positive word-of-mouth and eventual purchases on PS4 once out of that first month and on PC and Xbox One. Nearly two years later there are still hundreds of thousands of active players on a daily basis and a strong presence in eSports.
As with that game the enjoyment had with Disc Jam will largely rely upon the online user base. If it's a healthy one, games are easy to find, and playing with and against random users is a positive experience, it could really thrive in much the same way.
Disc Jam has demonstrated the potential to generate word-of-mouth from its beta period and it has the formula to build itself into an eSport. The question, as discussed some during a lengthy segment on the recent Press Row Podcast, is whether it'll have sustainable success over the long term as that'll likely necessitate extensive post-release support.