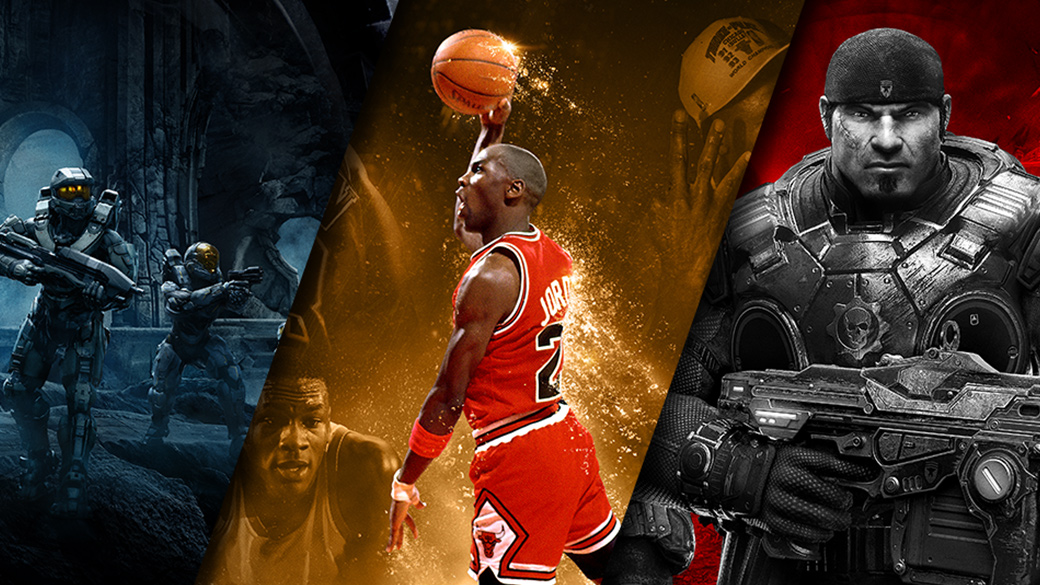 EA Access has proven to be a success on Xbox One providing it an advantage over the PS4 and now Microsoft is about to double-down on the concept with a subscription service of their own. Xbox Game Pass will launch this spring at a cost of $10 a month and include unlimited access to over 100 XB1 and backwards compatible Xbox 360 titles.
NBA 2K16 is one of the games being promoted for the service and will be there for its launch. Though 2K16 is one season outdated it's understandable why it was chosen. All the other big sports games are already handled by EA Access, and it's far too early for NBA 2K17 to be added given that the series continues to sell well all the way through June. Maybe 2K17 will be added in July or August to try and capture some new MyTeam players who'll spend money digitally and to generate more hype for September's 2K18 release.
Other games already identified as coming to Xbox Game Pass include Halo 5: Guardians, Lego Batman, Saints Row IV, Payday 2, and Mad Max. New games will be added to the service every month but unlike EA Access, where all the games in the Vault are there permanently, some in Xbox Game Pass will be removed to make room for them or on a contractual basis.
Combined with the phenomenal value found with EA Access it's fair to look at the Xbox One as the most inviting new console to purchase, as a huge library of games can be played instantly through the monthly subscription fees. For what amounts to a combined $12.50 a month, about a fifth of the cost of a single new game, consumers will have instant access to a huge library of content which is far better than having to spend a bunch of money on games the same day several hundred have already been spent on the console and online subscriptions.