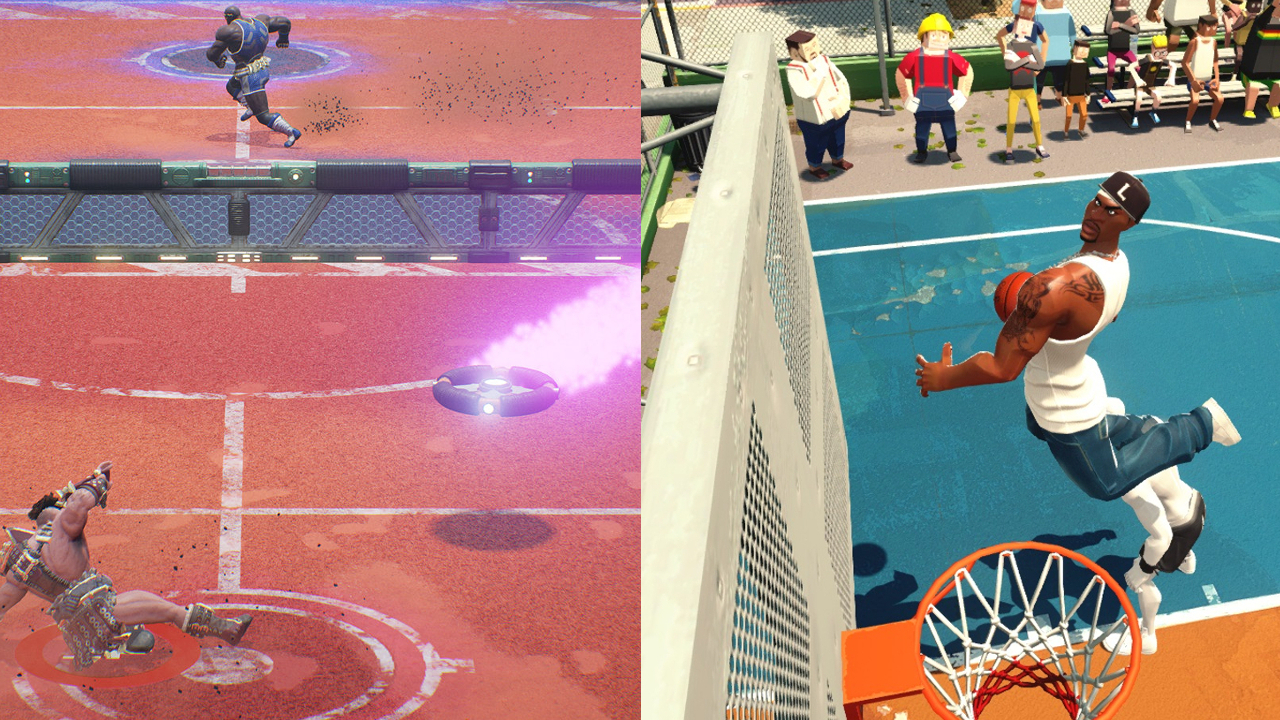 Two untraditional sports games have recently arrived in Disc Jam and 3on3 Freestyle. The former a tennis and air hockey mashup generating great word-of-mouth while the latter the first street basketball game for a console in 10 years and free-to-play but gone largely unnoticed.
With Disc Jam free to PlayStation Plus members (it's also available on PC where it's on sale for its first week) both of the games offer the opportunity to play without any initial investment. Disc Jam will be free as long as its downloaded this month while the PS4 exclusive 3on3 Freestyle has brought over the model so successful on mobile that has also been utilized on PC with this series even as Freestyle is a sequel to a game released released in 2015.
With natural comparisons being made to Rocket League, in how it has caught on early and has the potential to reach a wide audience and establish itself as an eSport, Disc Jam has proven itself already to be a winner. It's facing some matchmaking issues in its early days and will need far more content added over time but its high fun factor is proving undeniable. Check out the full review of the game at Sporting News.
3on3 Freestyle feels like a throwback to a much earlier generation as it does not have the fluidity or responsiveness of an NBA Street or NBA Jam. There's some fun to be had but that's almost entirely reliant on quality of teammates which makes each game a total crapshoot. Check out the full review of the game at Sporting News.