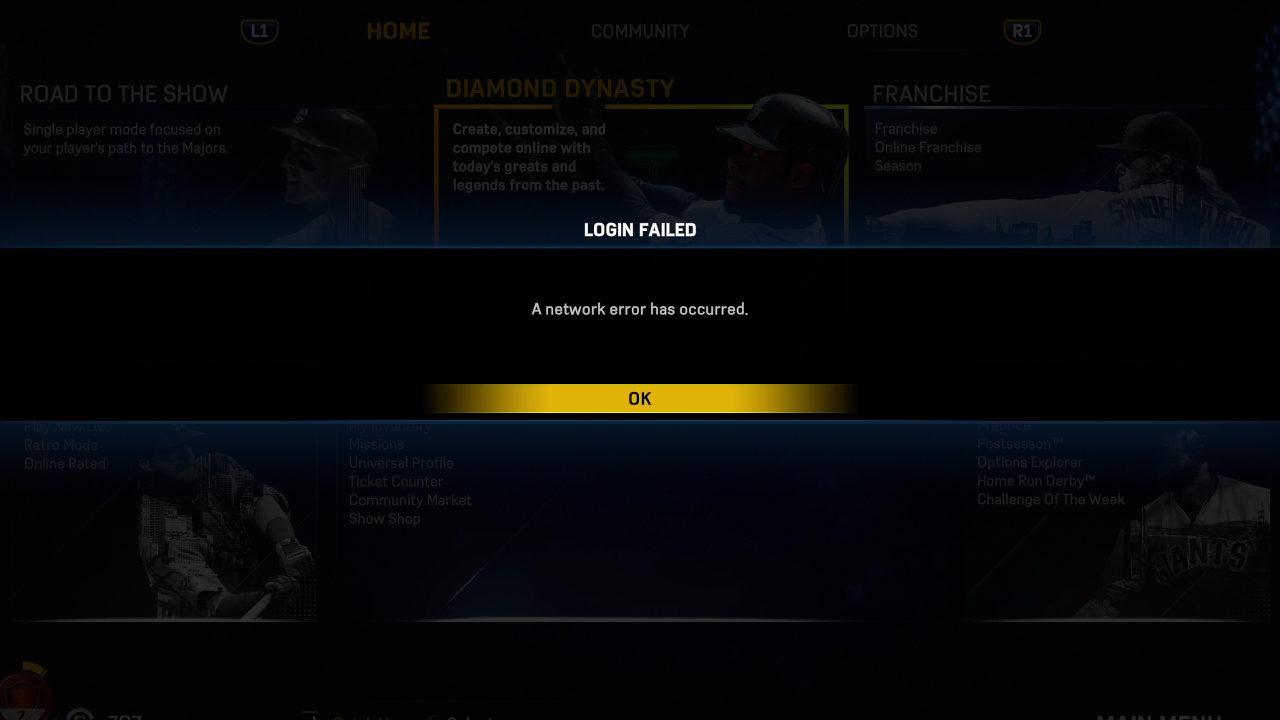 While server issues are common for many games in the early hours of release MLB The Show is coming off a particularly rough launch last year and things aren't going well so far.
The servers for MLB The Show 17 have been down since official release late last evening, preventing consumers from playing online games, Online Franchise, Challenge of the Week, and the most promoted mode in the game Diamond Dynasty.
Without the functioning servers consumers are unable to carry over progress in Franchise, Road to the Show, or Season modes from MLB 16 along with not having access to features that include file sharing and roster updates. It also prevents the redemption of pre-order bonuses of packs and more. Those briefly able to connect have found themselves soon booted back out or with game results that get sent to the dreaded "queue" never to be recorded.
MLB The Show 16 was notable for its server struggles that didn't just wreak havoc on the specific features tied to online but that slowed the entire navigation of the game to a crawl in primetime hours for weeks after release. Eventually developer Sony San Diego gave out free card packs and Stubs for the inconvenience caused.