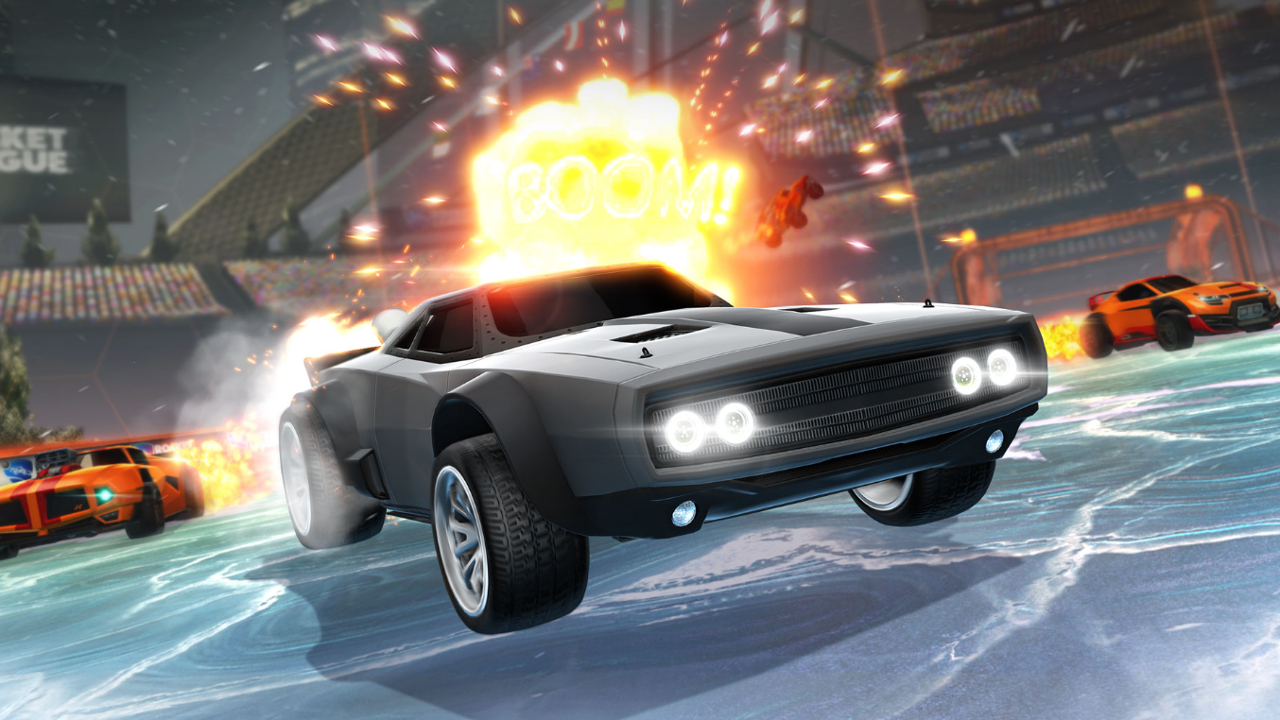 Another vehicle from a licensed Hollywood property will soon be featured in Rocket League. Developer Psyonix has teamed up with Universal Pictures and Dodge to introduce the Ice Charger driven by Dom Toretto in the upcoming film The Fate of the Furious.
Beginning on April 4 the fully-customizable Ice Charger will be sold for $2 and comes with premium wheels and six premium decals.
Please enable Javascript to watch this video
This is the third movie tie-in for the video game, previously offering the DeLorean from Back to the Future and Batmobile from Batman v Superman. The eighth entry in the remarkably successful Fast and Furious franchise, The Fate of the Furious, hits theaters April 14.