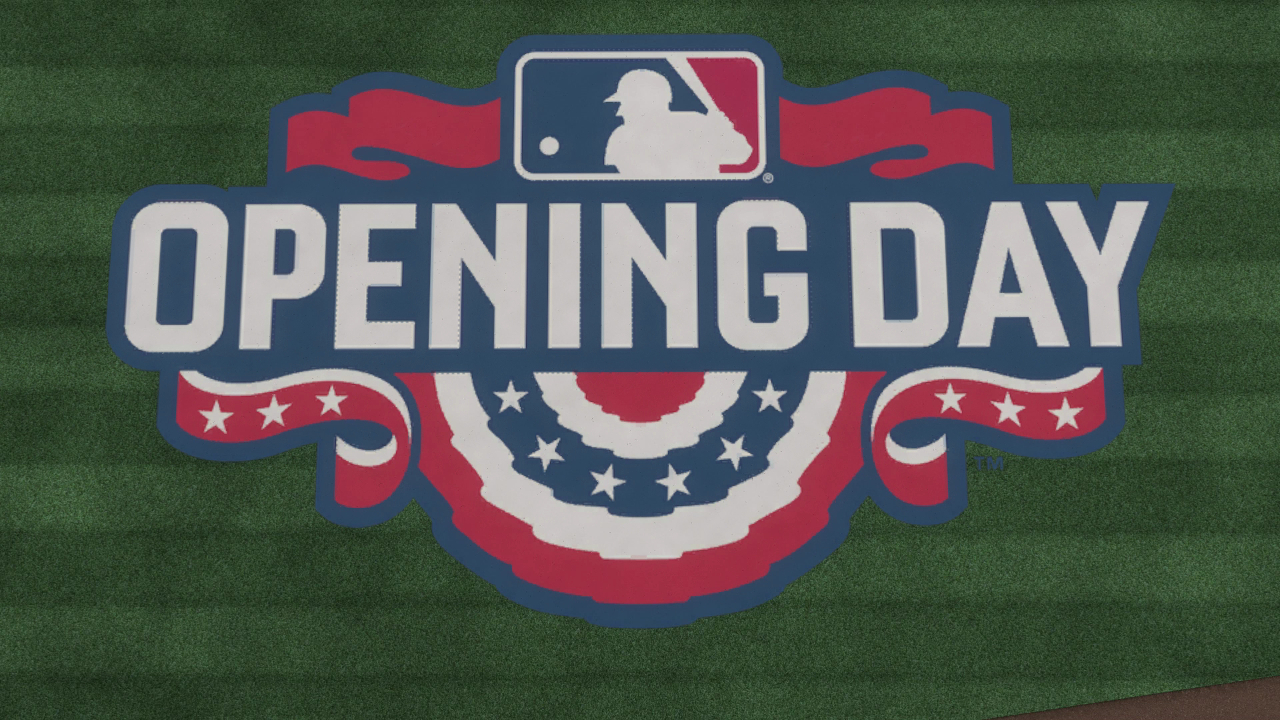 It's officially Opening Day for most MLB teams and there are a number of features in MLB The Show 17 that take advantage of the events of any given day during the season to go along with occasional special events. 
Mission (Time Limited)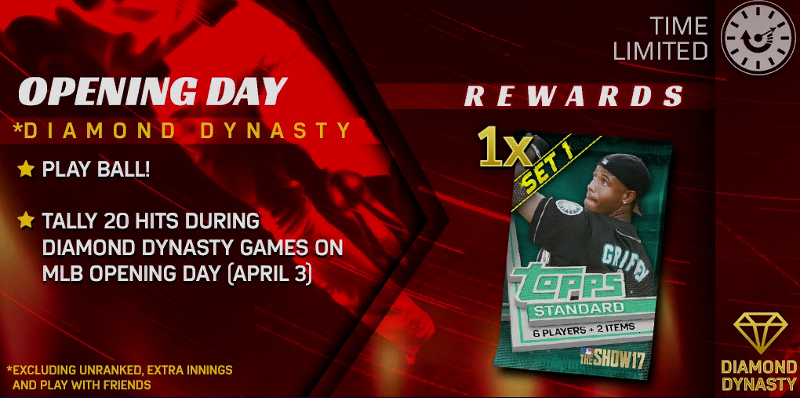 There is a Mission that has opened up in Diamond Dynasty and must be completed by midnight PT. Record 20 hits in Diamond Dynasty games and receive a Standard Pack in return.
Inside Edge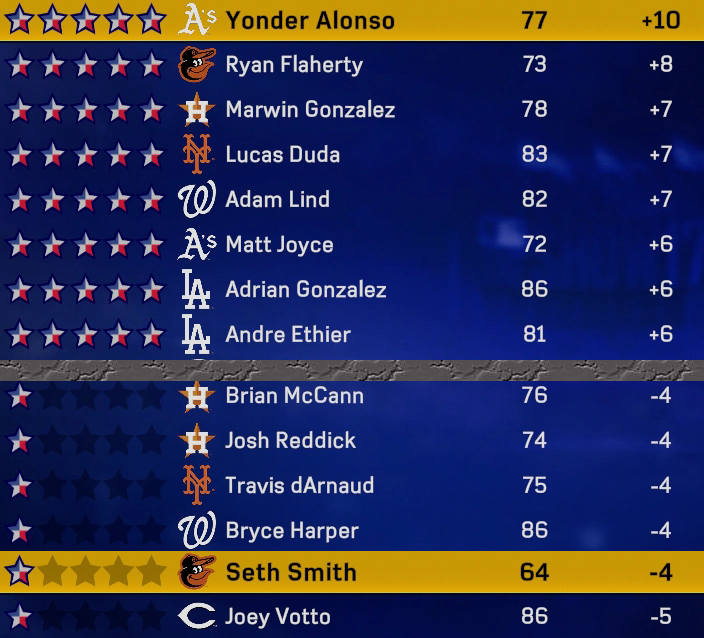 Where Inside Edge has the most impact is in Diamond Dynasty, where lineup decisions could be altered based on the temporary boosts or ratings declines for a given day. The ratings are affected due to historical performance from the players, such as a batter's track record against the opposing starting pitcher. There appears to be a bug with the system today as no pitchers have been influenced by Inside Edge.
Play Now Live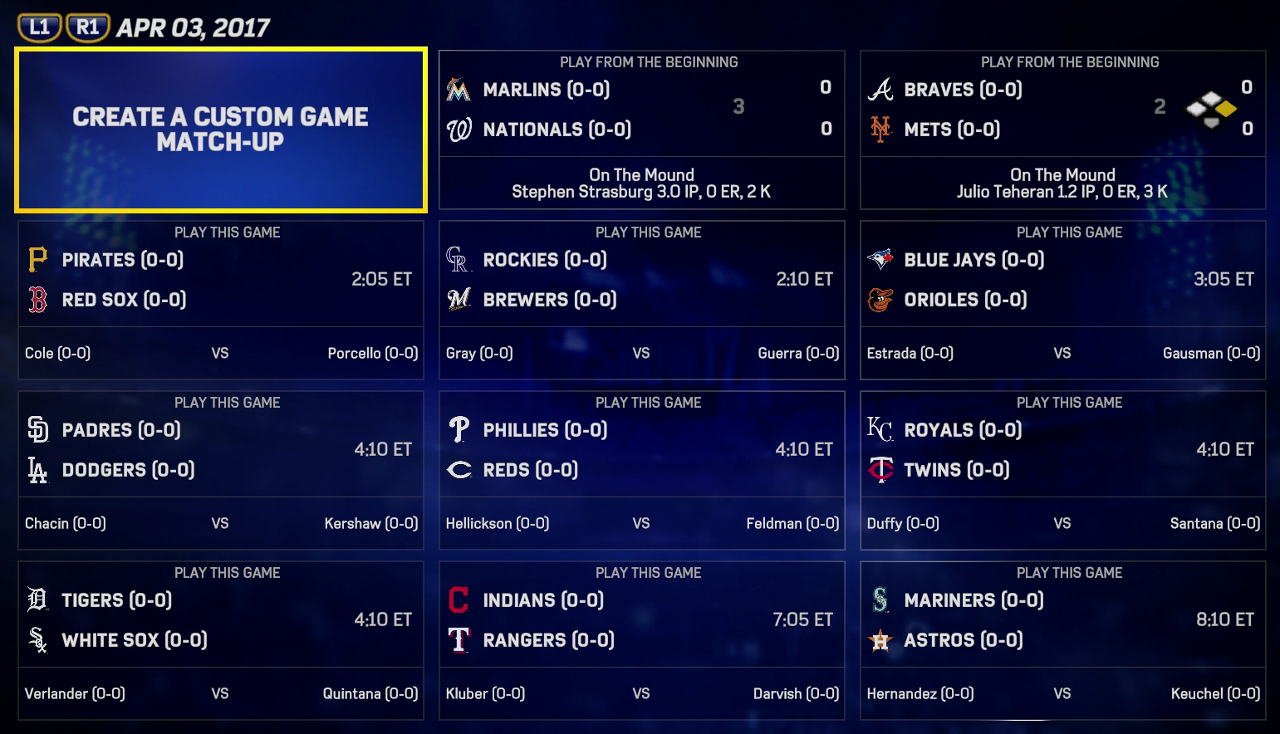 Now known as 'Play Now Live' the feature allows you to play the day's games with the accurate starting pitchers and lineups. The starters should be correct early but the lineups may be off until managers officially set them or if there are players in them that have yet to be added to the video game's roster.
Challenge of the Week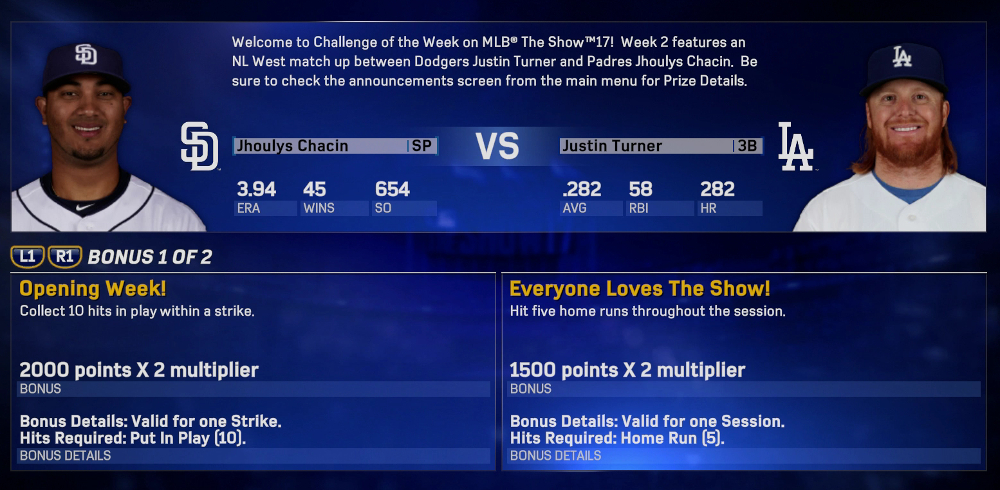 The new hitting scenario for Challenge of the Week is up and running and features Justin Turner against Jhoulys Chacin. Prizes include autographed baseballs from Turner and Aaron Sanchez and lump sums of Stubs.
Roster Update
The first roster update is expected to go out Friday, which would potentially allow for some of the new players who make their major league debuts early in the week to be included.