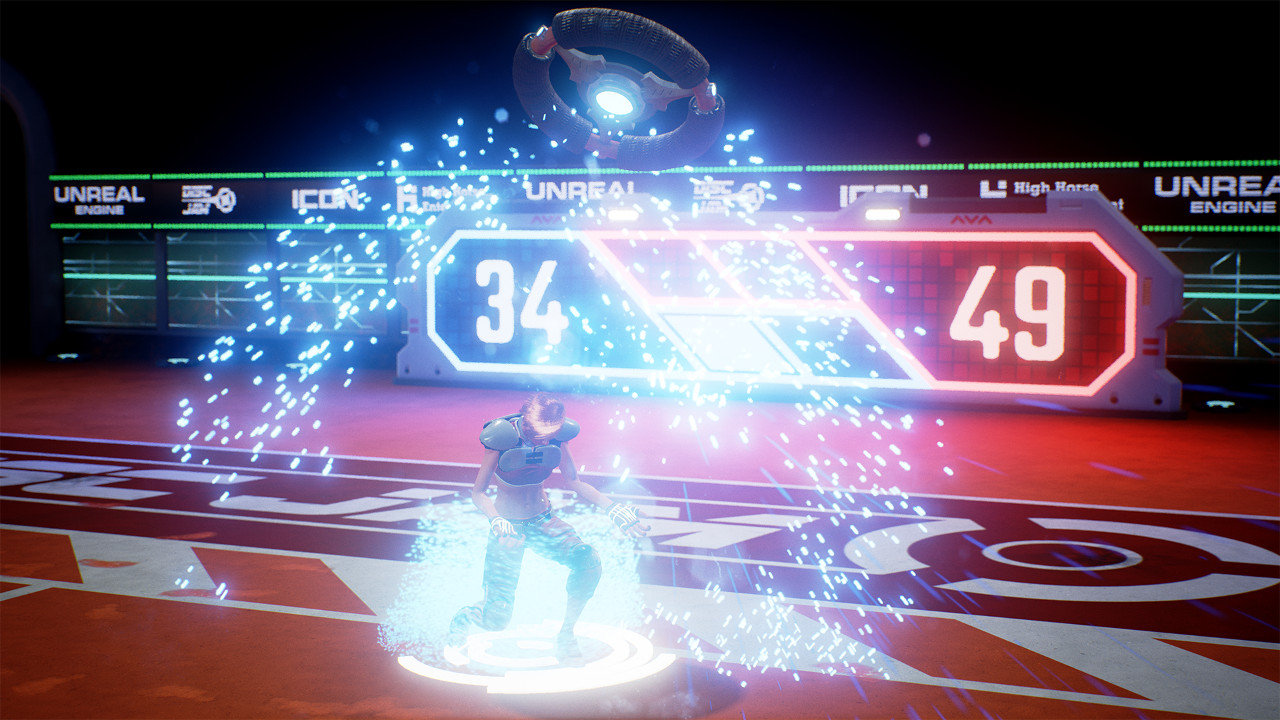 A significant patch went out today for Disc Jam which fulfills the promise of full stat tracking, along with skill ratings and skill-based matchmaking, some new flags, and gameplay adjustments. There are only a matter of hours left to grab Disc Jam for free through PlayStation Plus so make sure to do so if you're interested in the game and haven't already!
Stat Tracking
Press the STATS button on the main menu to display your lifetime statistics. Highlight any stat to see where you rank globally and among your friends. Compare your stats against another player by selecting them from within the leaderboards. We're tracking a ton of stuff under the hood now so expect more to come!
Skill Ratings and Skill-Based Matchmaking
Play 10 provisional matches to receive an estimated skill rating. This rating is used to rank you globally and among your friends as well as to find you matches that better match your skill level.
Gameplay
♦Lobs are now punished by poor timing. Mistimed lobs will take longer to land and are more susceptible to perfect/supers.
♦Slightly reduced Haruka's slide speed/length.
♦Increased Haruka's perfect throw speed and juiced throw speed.
♦Slightly reduced Makenna's speed and acceleration.
Sound/Visuals
♦Added some requested flags.
♦Reduced volume of air horn sound.
♦Updated footstep SFX attenuation.
♦Fixed up some of the player emblems.
♦Cleaned up some artifacts in Haruka's animations.
♦Adjusted scale of the patterns on Haruka's skins.