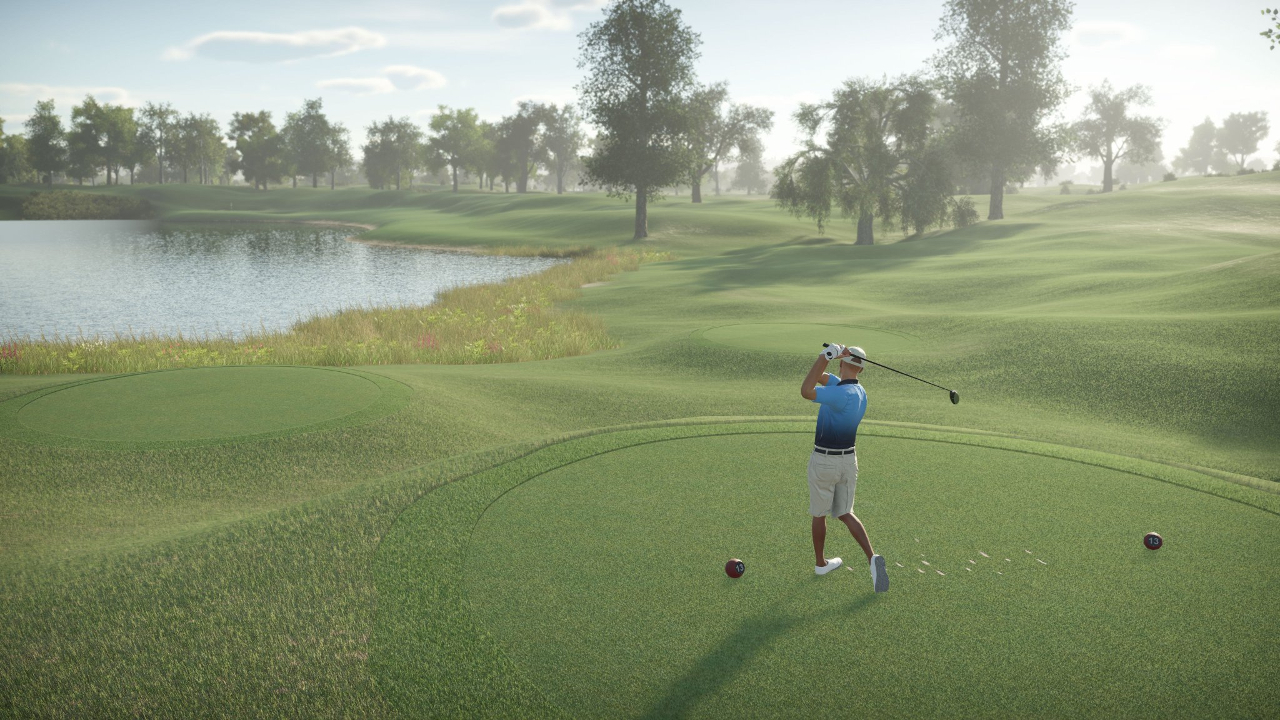 Though announced nearly a year ago it wasn't until today that the sequel to 2014's The Golf Club got an official release date. The Golf Club 2 will go out Tuesday, June 27 for PlayStation 4, Xbox One, and PC. Accompanying that news is a brand new trailer taking a new look at improvements that have been made to the popular Course Creator. 
Please enable Javascript to watch this video
The state-of-the-art and highly expansive Course Editor feature, which allows players to replicate a compelling and authentic experience of being on the green. Fans of the game's predecessor will be pleased to find that the beloved creation tool is returning and has been highly upgraded with brand new, expanded features, including tournament dressings with camera towers and vibrant crowds, to name a few. The Course Editor feature empowers players to create the perfect course to fit their style, where the only limit is their own imagination.
Among the new features for The Golf Club 2 are a progression-based Career Mode, introduction of dynamic online societies, and tournament-based competition. Retailers recently lowered the standard price of the game from $50 to $40. Those who pre-order through Amazon will be able to get 20% off that price making it $32.