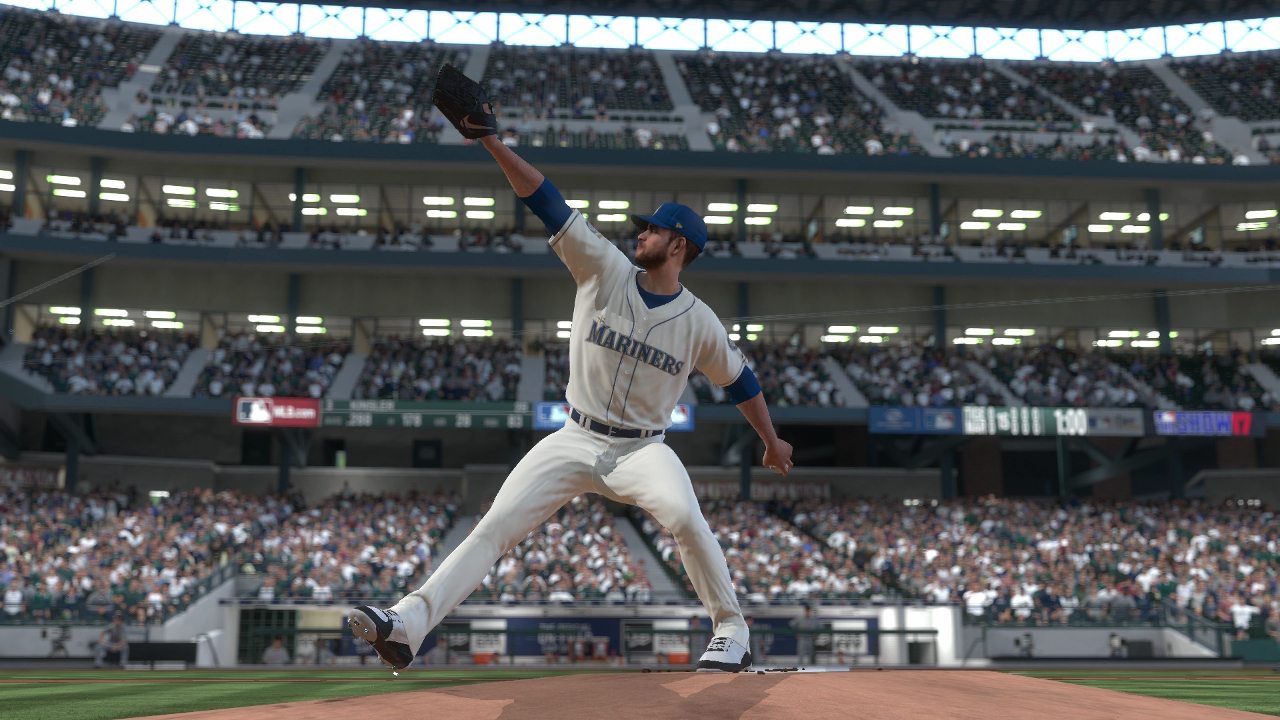 The second roster update for MLB The Show 17 went out today and it's an especially significant one as it delivers the first player ratings changes this year. Some impressive moves have been made by the likes of James Paxton, Bryce Harper, and Freddie Freeman.
Paxton is up 5 points to 85 Overall taking him from Silver to Gold. The big lefty ace of the Mariners staff is 3-0 with a 1.39 ERA, .84 WHIP, and 39 stikeouts. In 4 of his 5 starts he's gone 6+ innings with no earned runs. Paxton received +11 to K/9, +6 BB/9, +3 H/9, +2 Stamina.
Harper was already classified as a Diamond but he's cemented his place there by moving up 4 points to 94 Overall. He's batting .418 with .823 SLG, 8 HR and 25 RBI on the season. Harper went up in all contact and power categories along with Vision.
Freeman is now a member of the Diamond club having moved up from the Gold tier by earning 4 points to 92 Overall. He's batting .380 with 7 HR on the season. Freeman was upgraded across all contact and power categories, Vision, and Discipline.
Given the remarkable start to his MLB return, Eric Thames being added into The Show has been highly anticipated and he's finally made it officially to the roster with this update. He was given an 82 Overall rating, making him a Silver, with an 80 in both Power hitting categories. Thames is hitting .380 on the season and leads the league in home runs with 11.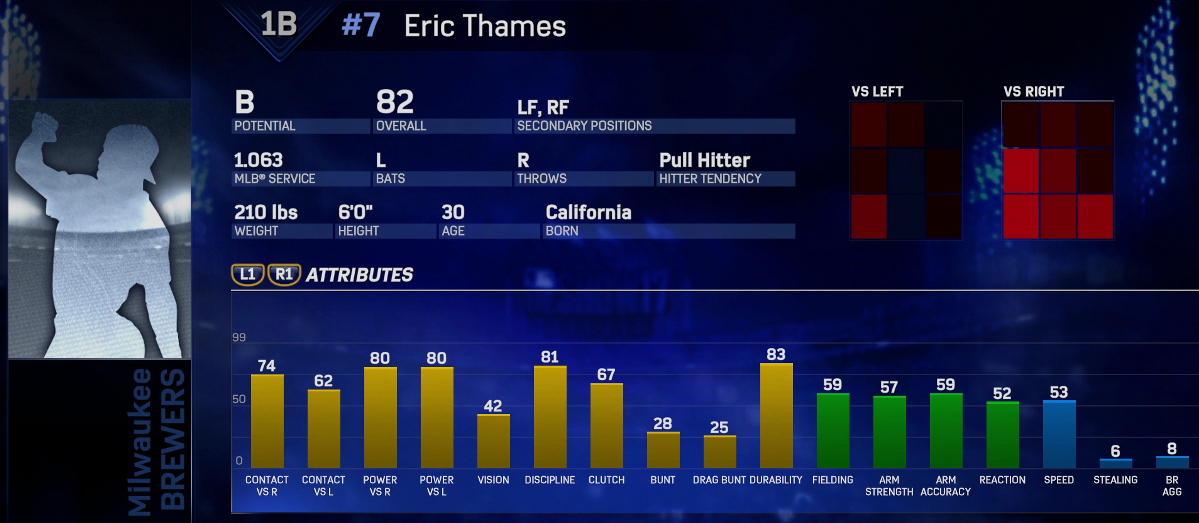 Other notable ratings movers in this week's update include Mookie Betts (+1 to 94), Craig Kimbrel (+2 to 88), Carlos Carrasco (+2 to 87), Raisel Iglesias (+3 to 85), Chris Devenski (+8 to 84), Brad Brach (+4 to 84), Cesar Hernandez (+3 to 84), Rougned Odor (-2 to 82), Carlos Gonzalez (-2 to 82), Ivan Nova (+5 to 82), Jason Vargas (+5 to 80), Devon Travis (-3 to 80), Mitch Haniger (+9 to 76), and Aaron Judge (+8 to 76).