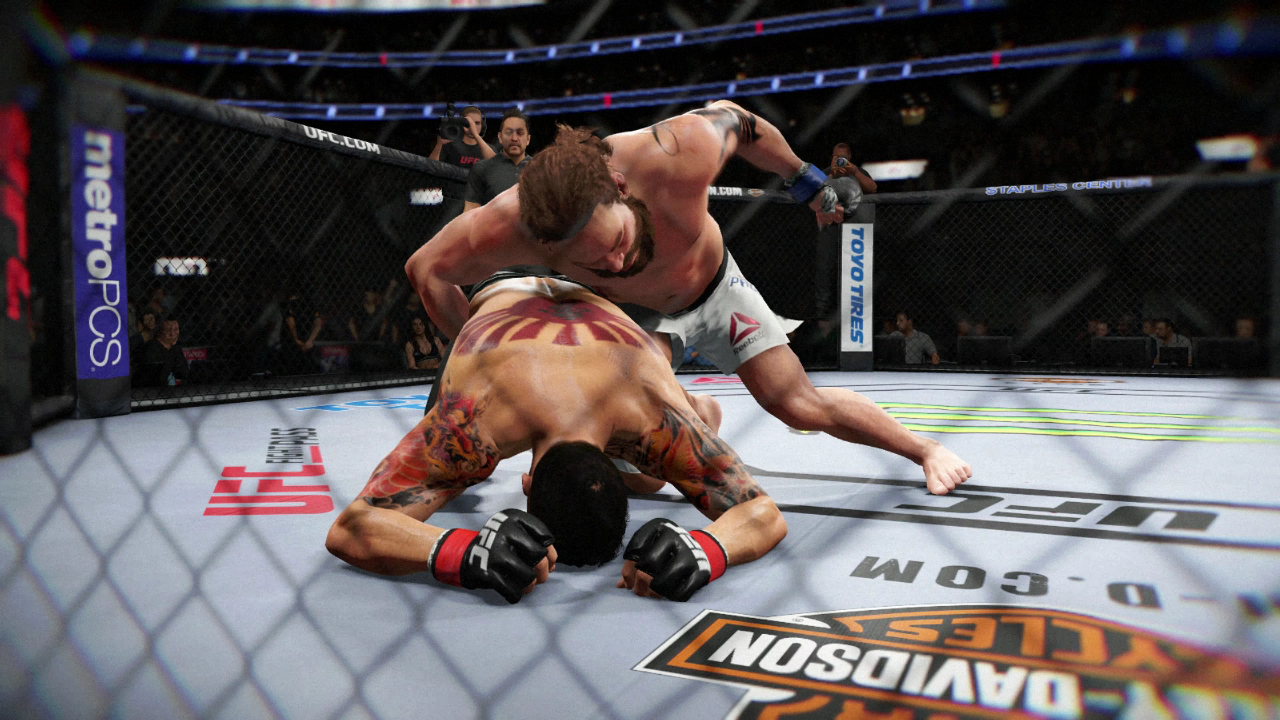 Late Tuesday the full financial results for fiscal year 2017 were reported by Electronic Arts and in the process of doing so the company again laid out its release schedule for the year ahead with one new addition to the slate. EA Sports UFC 3 has been confirmed for the fourth quarter of fiscal year 2018, which means it will arrive in the January-March 2018 window. Most likely that means early-mid March which is also when the last game in the series released in 2016.
A consumer survey that went out shortly after EA Sports UFC 2 released provided some insight into the direction and features the company may be considering with the third game in the franchise. Virtual Reality, a Draft Champions type mode, more spectating and streaming options, and greater reliance on earning and spending in-game currency are the highlights there.
EA stock has been trading at record-high levels for months but shot up more than $12 (over 12%) yesterday in reaction to the better than expected results and bullish projections for the quarters ahead. The company largely credited the digital revenues from FIFA 17 and Battlefield 1 for the recent success. The upcoming release schedule through the end of the summer includes Madden NFL 18, FIFA 18, NHL 18, and NBA Live 18.