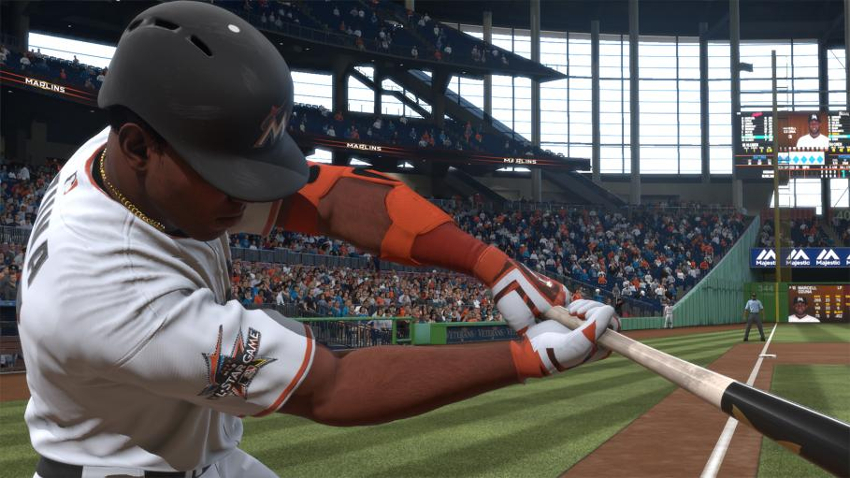 Another patch went live today for MLB The Show 17 weighing in at a light 47MB. Earlier updates to MLB 17 delivered continued fixes for gameplay and presentation, initial improvements to gameplay, miscellaneous adjustments, plus a few online and uniform fixes. The biggest change in this one relates to the "manager hook logic" in dealing with the CPU's handling of pitchers and the use of pinch hitters.  
Gameplay Improvements
♦Starter hook tuning when 6th inning or earlier.
♦Manager hook slider is now more sensitive.
♦Adjustments to lineup and manager hook logic to prevent teams from replacing the backup catcher, leaving none for late-inning situations.
♦Opacity lowered for buckshot, classic, and outline plate coverage indicators.
♦Swing analysis display will now use buckshot PCI art.
♦Buckshot PCI art is most accurate at displaying sweet spot for solid contact, while also displaying how your contact gets worse towards the outer area of the PCI.
Online-Specific Improvements
♦Preventing users from becoming soft-locked in specific situations.
♦Created players no longer all display same head type in Online Franchises.
Miscellaneous
♦Fixed specific situations where the Universal Profile name plates or icons would unlock incorrectly or not at all.
♦Various other minor bug fixes and adjustments.