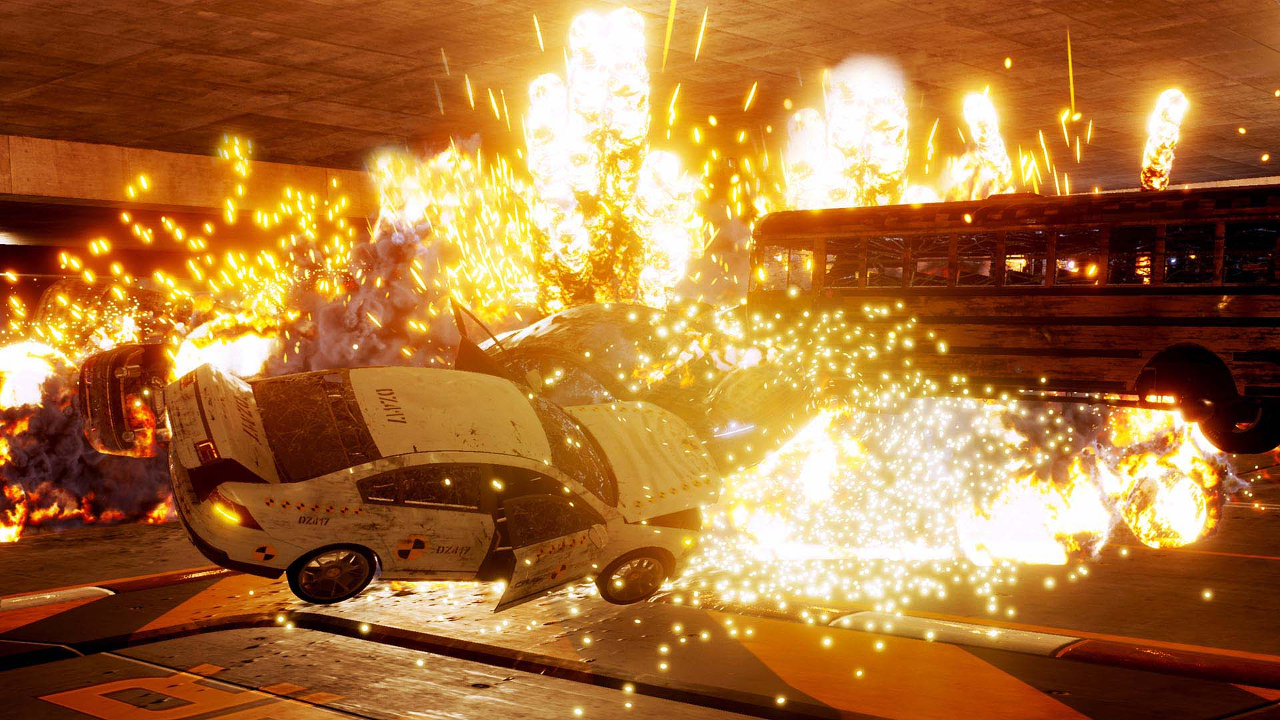 Modeled on the popular 'Crash Mode' from the Burnout series and now having been formed into its own game, Danger Zone released today for $13 on PlayStation 4 and PC through Steam. Danger Zone is all about taking a car and creating the most destruction and monetary damage within 20 different unique set pieces.
The 20 scenarios in which you'll be attempting to improve scores on each run represent the entirety of the game. The only feature to help drive continued interest is the presence of a leaderboard for each of them. There are no other modes or multiplayer/online functionality.
This is the third product from Three Fields Entertainment which was formed in 2014 by the original founders of Criterion Games. The studio's first effort, Dangerous Golf, bares a strong resemblance to Danger Zone and the 'Crash Mode' concept, but released at a higher price point with little content and was plagued by technical issues.