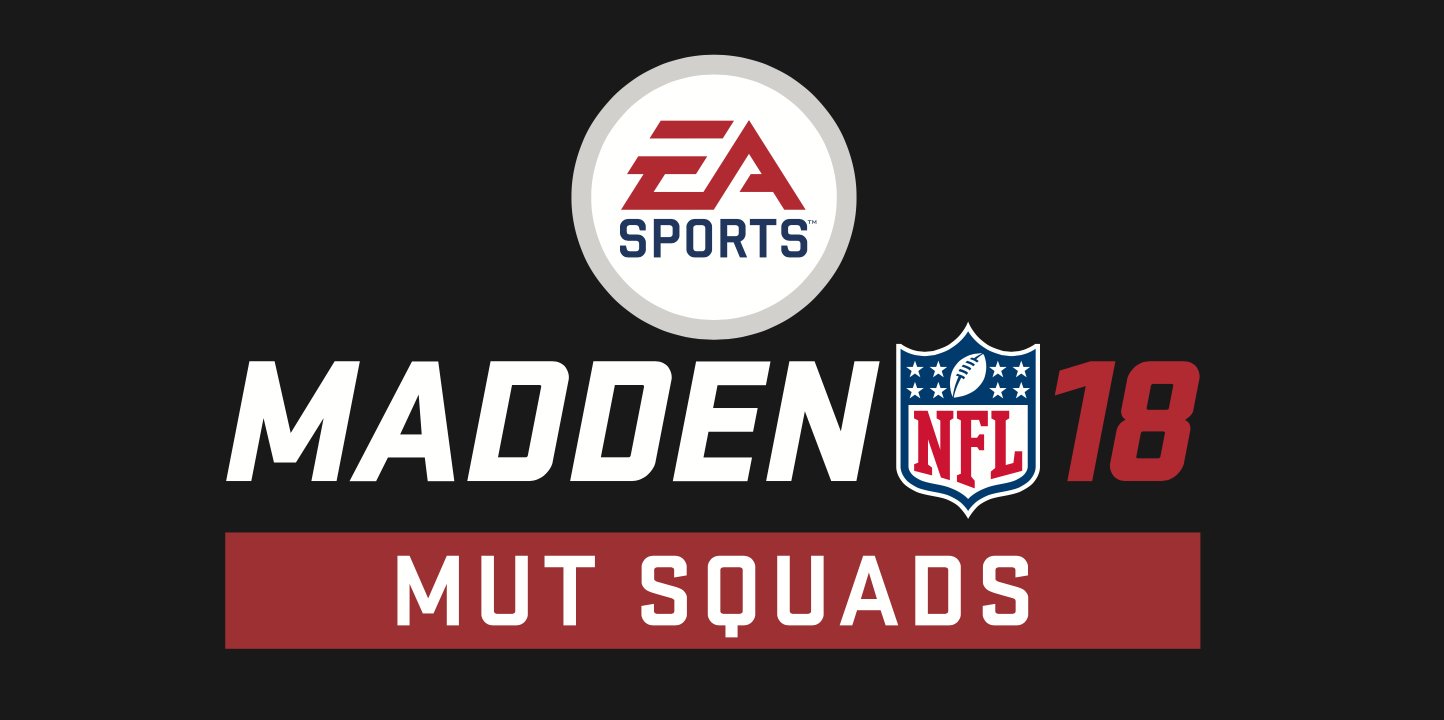 After a three year absence online cooperative play will return in Madden NFL 18. Teased yesterday in advance of the official announcement, what used to be known as Online Team Play will now be called MUT Squads and be housed within Ultimate Team.
Like OTP in the past MUT Squads is 3-vs-3 but adds the hook of improving and shaping the roster while distributing different responsibilities to each of the people involved.
Every MUT Squads game will start 3 vs 3. You do this by clicking on the MUT Squads tile inside of Madden Ultimate Team and entering the MUT Squads lobby. Here, you can invite your friends to go into game together or by entering matchmaking on your own where we will pair you up with two other players. To be perfectly clear, no matter if it's just you or one other friend in the MUT Squads lobby, we will find the additional players it takes to enter a MUT Squads game.
Besides team-building it's the roles that each user takes on that will differentiate MUT Squads most from OTP.
Offense Captain
♦Brings in all players from Offense and Special Teams for that user's MUT Lineup
♦Brings in the offensive playbook and calls every play on Offense
♦When on Offense, you control the QB at the start of every play
♦However they are not player-locked to the QB post-snap. If you call a run play and neither of the other two human-controlled players are on the HB, the player controlling the QB will immediately switch and become the ball carrier
♦Controls all audibles and adjustments on Offense
♦When on Defense, the user can control any of the 11 players on the field not controlled by another user
♦There is no locking into only linebackers, defensive line, or secondary
Defense Captain
♦Brings in all players from Defense for that user's MUT Lineup
♦Brings in the defensive playbook and calls every play on Defense
♦When on Defense, the user can control any of the 11 players on the field not controlled by another user
♦There is no locking into only linebackers, defensive line, or secondary
♦Controls all audibles and adjustments on Defense
♦When on Offense, the user can control anyone besides the QB at the start of any given play
Head Coach
♦Brings in the Head Coach, Stadium, and Uniforms for that user's MUT Lineup
♦Calls timeouts and determines the results of penalties for the Squad
♦When on Offense, the user can control anyone besides the QB at the start of any given play
♦When on Defense, the user can control any of the 11 players on the field not controlled by another user
♦There is no locking into only linebackers, defensive line, or secondary