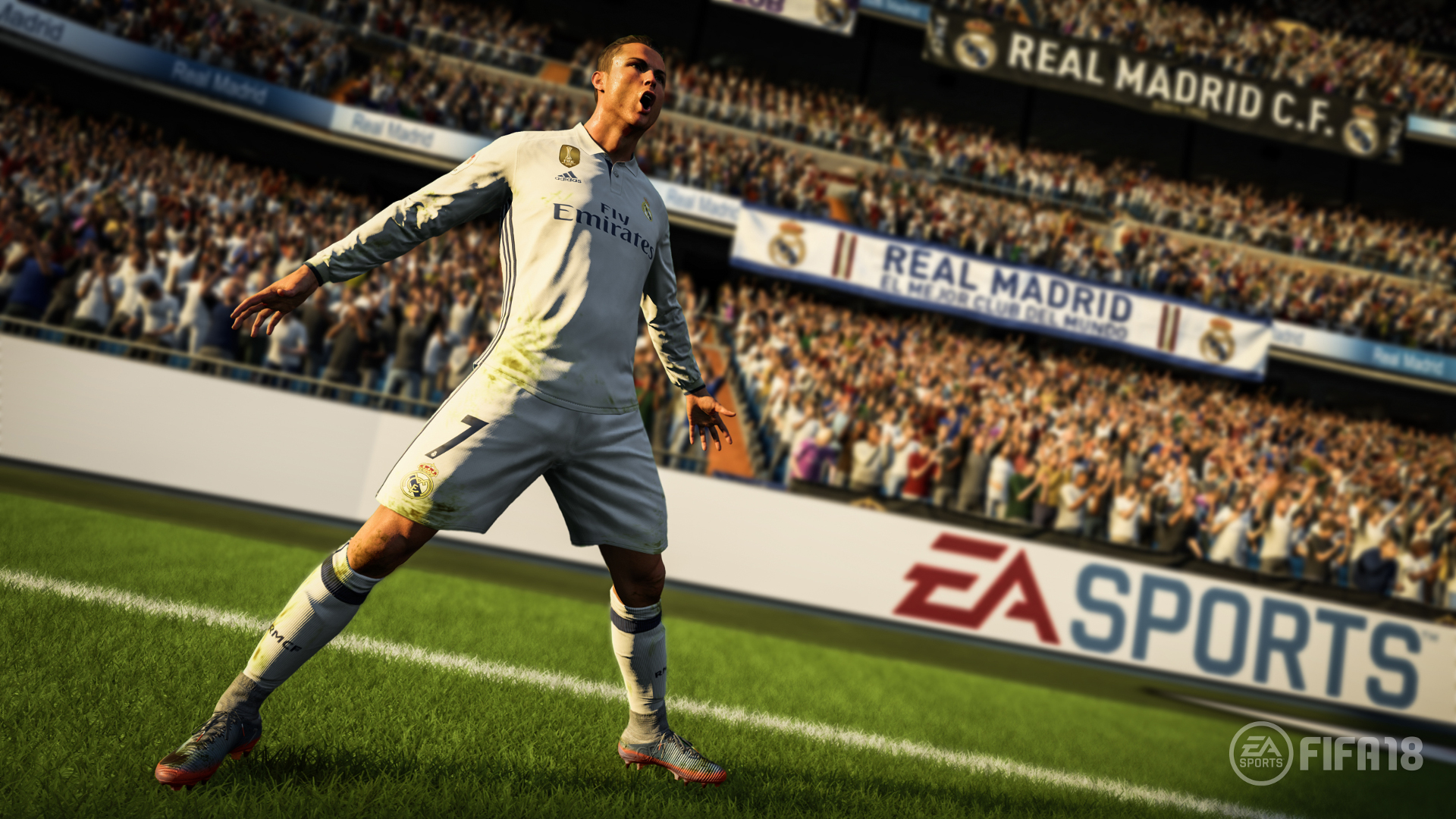 EA Sports got the cover announcement for FIFA 18 out of the way before EA Play/E3 by naming Cristiano Ronaldo for his first ever appearance on the series. He has represented competitor Pro Evolution Soccer three times in the past. Ronaldo is also getting his own special edition of FIFA 18 just as Tom Brady did with Madden NFL 18.
To deliver innovation in FIFA 18, Cristiano Ronaldo's data was recently recorded during a training session at a mobile EA Capture studio in Madrid. Data capture of Ronaldo's acceleration, run cadence, skills, and shooting technique were all recorded to bring veracity to his likeness and personality in FIFA 18. His data also informed important gameplay elements including fluidity, player responsiveness and explosiveness.
As is also the case with Madden NFL 18 those who pre-order the special edition of FIFA 18 will get it three days earlier, making the release date Tuesday, September 26 while the standard edition goes out Friday, September 29. EA Access time will begin on the 21st. Feature news for FIFA 18 and others will be coming out of the EA Play press briefing on Saturday.
Please enable Javascript to watch this video