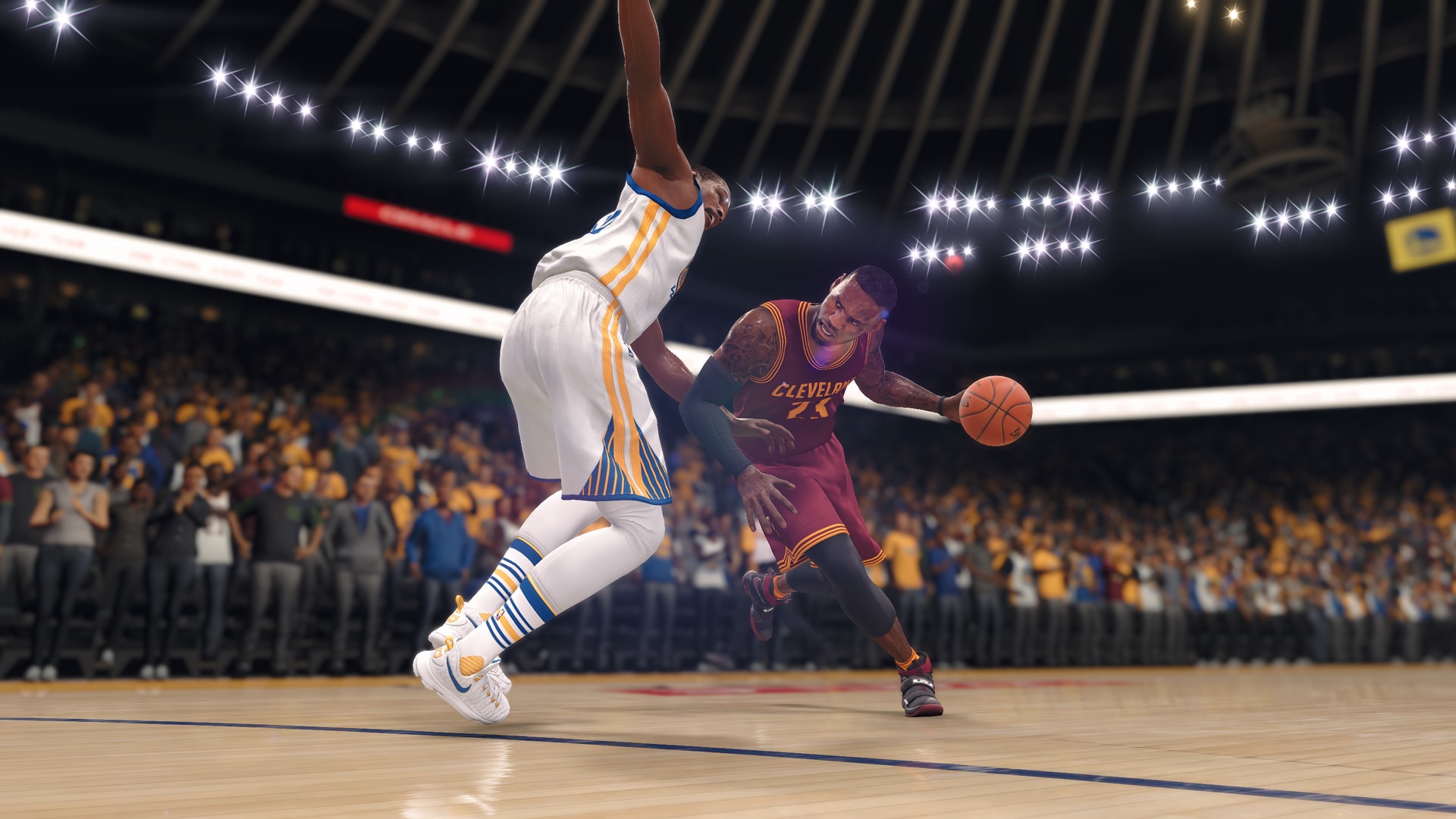 After taking a year off – the fourth time in the last seven years that a game has failed to release – EA Sports is looking to earn some credibility back with NBA Live 18 this fall. At EA Play today the company revealed its big feature as a Career Mode called "The One" along with some gameplay details and the announcement of a free demo. 
NBA LIVE 18 is all about player control, taking place where skill meets style. Every outcome is based on the actions you take, with mechanics that make every choice and twitch skill more impactful than ever before.
The One
This is how you play NBA LIVE 18! An all-new and dynamic career journey. Create your individual player identity and become a legend in The League and The Streets. Master your selected role and playstyle on the court along with unique signature abilities, traits, and gear. Level up your player as you drive to become and icon. Ever choice you make defines your rise to glory.
One-on-One Mechanic
Discover an array of game-changing moves and hundreds of fresh player signature styles, animations, and interactions at every position, with unprecedented one-on-one control and responsiveness.
Dribble System
On offense, use it to catch your defender out of position, and on defense, use the skill-based counter move to stay in front of the ballhandler to direct pace and tempo.
Real Player Movement
Delivers on-ball defense with control and responsiveness, letting you stay with the ball carrier and cut off the drive through skill-based timing windows.
In The Post
Be in position to control bigs and use size and strength to blow by your opponent, cut off the drive, protect the basket, or score down low.
On-Court Awareness
Experience rim-rattling dunks, smooth layups, and the pure physicality of player interactions within one-on-one gameplay around the basket, featuring an amazing amount of animation variety and signature finishes.
Physics-Based Transitions
With more animations than ever before, each baller in the game maintains realistic momentum throughout every matchup and every move. You'll feel closer to real action than a front row seat.
Please enable Javascript to watch this video
A demo for NBA Live 18 will release in August with progress from that carrying over to the full game if purchased. While a demo generally is a sign of confidence, past ones for Live haven't done much good for the series, even leading to the cancellation of what was to be known as NBA Elite 11 and failing to generate any interest in Live 16. For anyone to give Live 18 a chance though it's a necessity to offer ways to play it first.