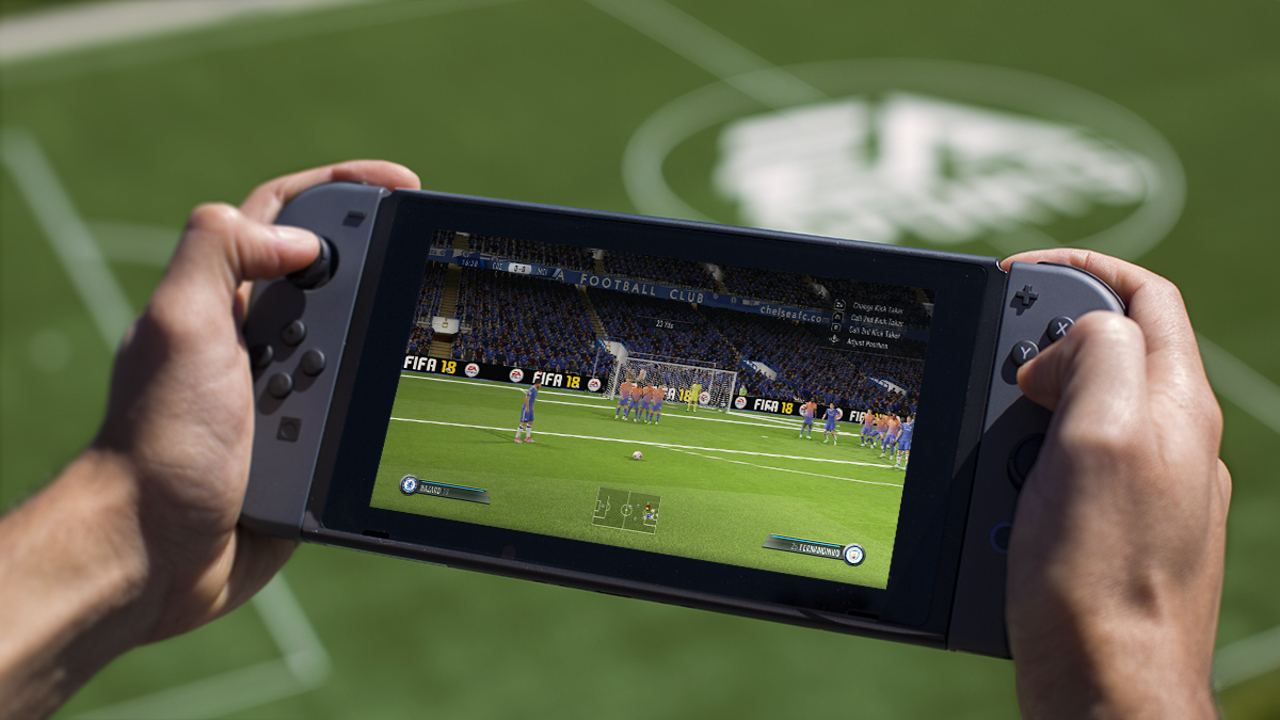 Much of the conversation around the FIFA for Nintendo Switch that will release in September has centered on what will be missing from the product. It won't be on the Frostbite engine and it won't have The Journey story mode. Now EA Sports has revealed exactly what to look for out of the game that appears to now officially be called FIFA 18 with the notation of this version being unique to the Switch. 
This new edition brings the modes fans know and love, including FIFA Ultimate Team, Career Mode, Kick Off and Local Seasons, making it the deepest portable game ever to be introduced by EA SPORTS FIFA. Ultimate Team fans will get to participate in beloved features like Squad Building Challenges, Online and Offline Seasons, Tournaments, and Draft. Players will enjoy live campaigns connected to the narrative of the football season, the Transfer Market, and more Ultimate Team features that will be revealed very soon.

With a variety of controller and display configurations available, as well as split Joy-Con support, FIFA 18 built for Switch offers a responsive and exciting experience – no matter how you play. With advanced rendering technology, FIFA 18 delivers the most technologically-advanced portable FIFA experience ever. Brand-new pitch environments, realistic character likeness, and new gameplay mechanics, all built for Switch.
Essentially FIFA for the Switch looks to be comparable to FIFA 16 with some minor upgrades in terms of gameplay. The main selling point will of course be the portability and its interesting to see EA specifically referring to the Switch on multiple occasions as a "portable console." Allowing for the game to be taken on the go with Ultimate Team able to be played anywhere there is wifi could be huge but it's unclear whether the crowd that pays a lot of money to play will be found on a Nintendo system or have the room to grow there. Whether the portability aspect is enough to compensate for the missing story mode and downgraded graphics compared to the other consoles is the question that won't be answered until late this year.