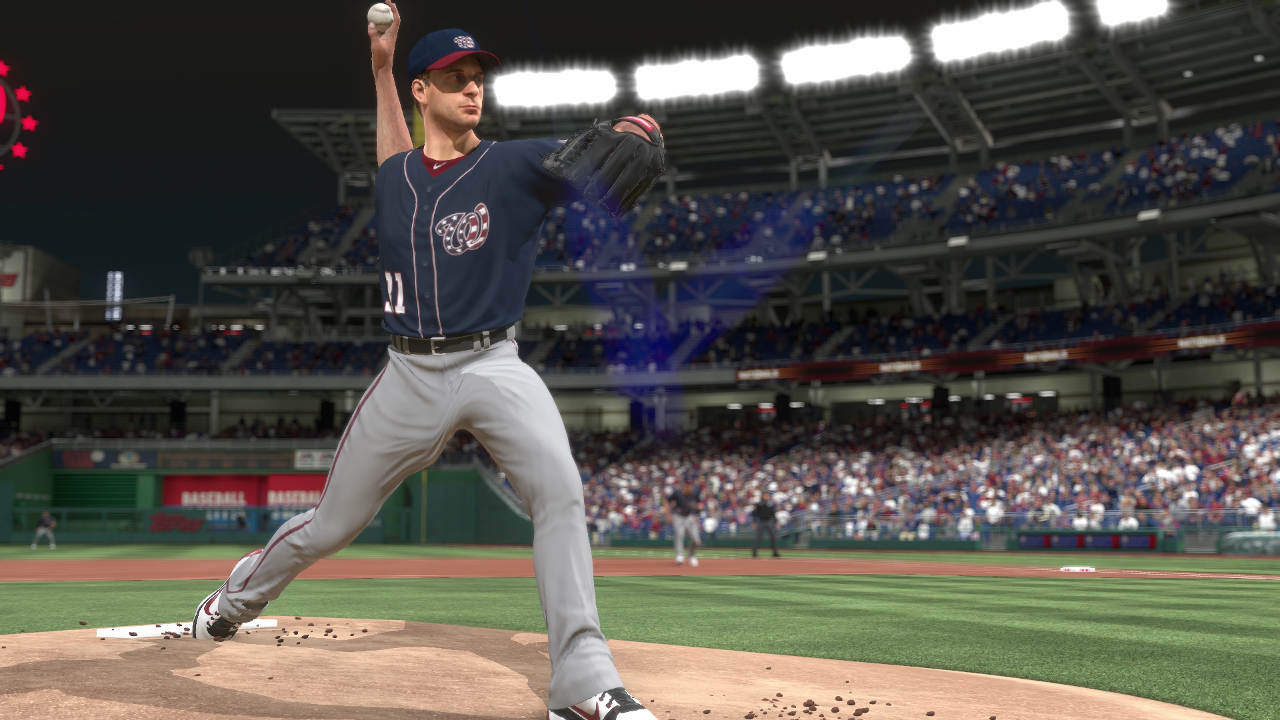 With the All-Star Break nearing the last few weeks of roster updates for MLB The Show 17 haven't demonstrated the same impact of those that came before them. That could be an indication that a sweeping update of the whole league taking more into consideration this season's performance of players will be coming at that time. It's something the development team has done in past editions of The Show.
This week's roster update only adjusts one player that came into it rated over 83. It does not include the injury to Trea Turner which comes at an unfortunate time for those stocking up on him as he was trending towards eventual Diamond status.
Max Scherzer is the biggest winner of the update going up 2 points to 95 Overall. In June he has a .99 ERA and batters are hitting just .114 off him. He has received +5 to H/9 and +2 to BB/9 and is now second to only Clayton Kershaw in the game's active starting pitcher rankings.
Other notables on the move include Corey Dickerson (+2 to 85/new Gold), Ender Inciarte (+2 to 84), Kenta Maeda (+3 to 82), Yangervis Solarte (+4 to 80), Tyler Flowers (+4 to 80), Brandon Mauer (-4 to 79), Chris Taylor (+8 to 78), Tyler Clippard (-6 to 75), and Austin Slater (+12 to 74).
A new Diamond Dynasty event has gone live featuring a structure of AL pitchers and NL hitters in three-inning games. It's open until July 6 with the big rewards being 96 Overall Nolan Ryan (12-win streak) and Evan Longoria (40 wins total). Teams can only have a max Overall of 78 – though the Overall Rating calculation is difficult to understand in these events.
Everyone is also being given a free All-Star Pack which contains just a single player. In order to get it go into the Events area in Missions and advance the "Free All-Star" Mission.