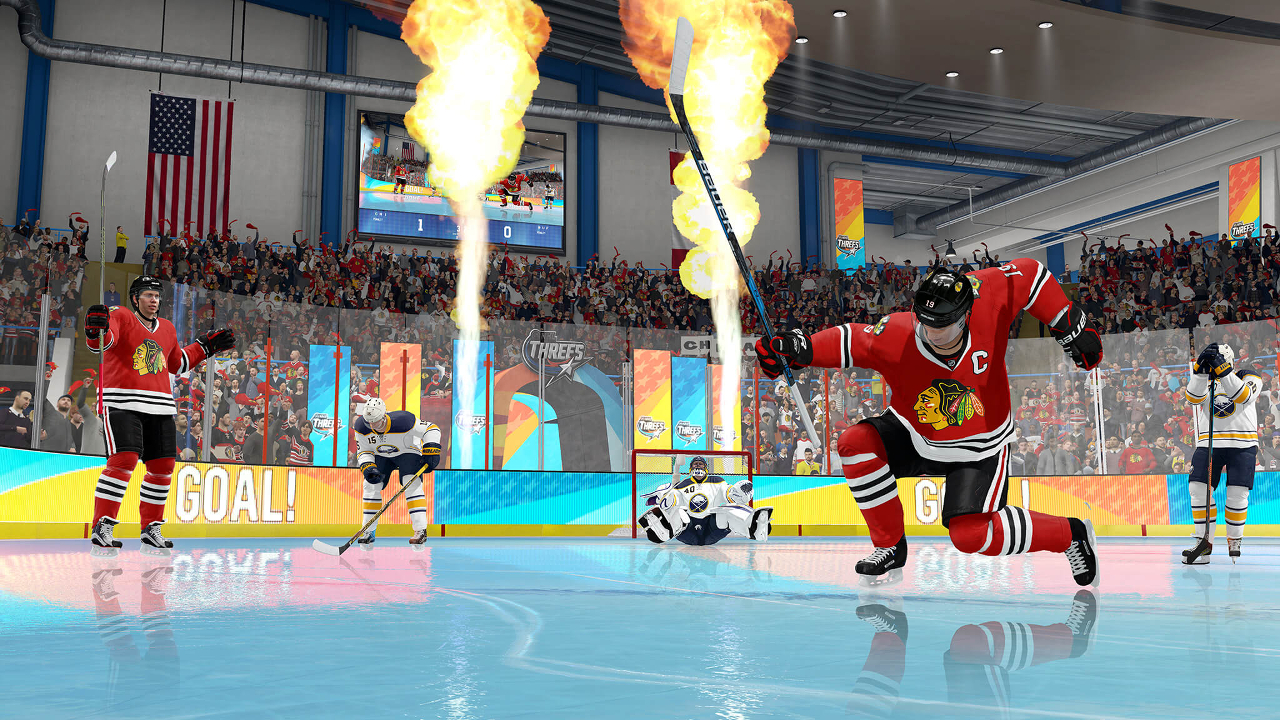 There are two online betas taking place later this month. PES 2018 kicks off first featuring its new online co-op mode and then NHL 18's will begin on July 25. To take part in NHL's beta make sure to sign up here before then.
EA Sports has now laid out a complete description of all that will be available with the beta. It will include EA Sports Hockey League with both standard and the new 3-on-3 OT style, regular online versus games, and the new arcade mode NHL Threes. 
EA Sports Hockey League
Lace up your skates and jump into 3-on-3 and experience the speed, skill and creativity of the today's NHL. Bringing authentic NHL 3-on-3 overtime to EA SPORTS Hockey League, you can now choose to play 3-on-3 full matches, opening up more ice for you and your teammates to get creative, pull off big plays, and showcase brand new skill moves. With more space to attack – and to make mistakes – 3-on-3 EASHL is higher stakes with more competition and skills.
Whether you're playing 3-on-3 format or the traditional 6-on-6 matches, you'll earn experience to unlock items for your skater and/or club to customize your player, team or home rink.
NHL Threes
Jump in and experience EA SPORTS NHL THREES, an all-new 3-on-3 hockey experience with bigger hits, faster action, bigger plays, beautiful dangles and more goals. Inspired by fun, pick-up-and-play arcade sports games, NHL THREES is all action with no offsides, no icing and every penalty sends you straight to center-ice for a penalty shot and the chance to earn a crucial goal.
You'll have to wait until NHL 18 launches to play the THREES Campaign, but you won't want to miss playing NHL THREES versus any way you want to in the NHL 18 Beta, online or offline, co-op or competitive.
Online Versus
Play NHL 18 online and feel the the speed, creativity and action of today's young NHL superstars with new Creative Attack controls and an all-new Defensive Skill Stick. New Creative Teammate A.I. now leverages all the same creative deking and passing plays that you do, creating smarter plays up and down the ice. The A.I. will also use the new Defensive Skill Stick, making them more effective teammates in your own zone.