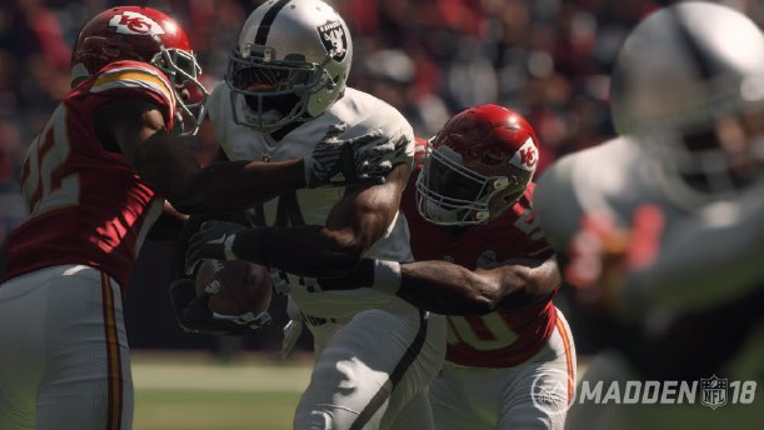 With just a couple weeks now until Madden NFL 18 goes out through EA Access the entirety of the ratings for the league have been revealed. Below are looks at the top rated players by position which includes some analysis of rankings and highest attributes.
Rookies
Quarterbacks
Running Backs
Wide Receivers and Tight Ends
Defensive Ends and Tackles
Cornerbacks and Safeties
Inside and Outside Linebackers
Now also a spreadsheet can be viewed and sorted featuring every player and individual rating in Madden NFL 18. Rosters are broken down by team in the tabs at the bottom.
The Seahawks and Cowboys lead the way with 7 players rated 90+ while the Patriots are next in line with 4. Surprisingly it's the Eagles that have the most players (20) rated 80+ followed by the Patriots (19), then the Ravens and – another surprise – the Chargers (18).
The Jets meanwhile appear to be one of the worst Madden teams maybe of all-time with the highest rated player 85 and only 6 players starting out over 80. The 49ers (9 at 80+) and Colts and Rams (10) are the weakest behind them.