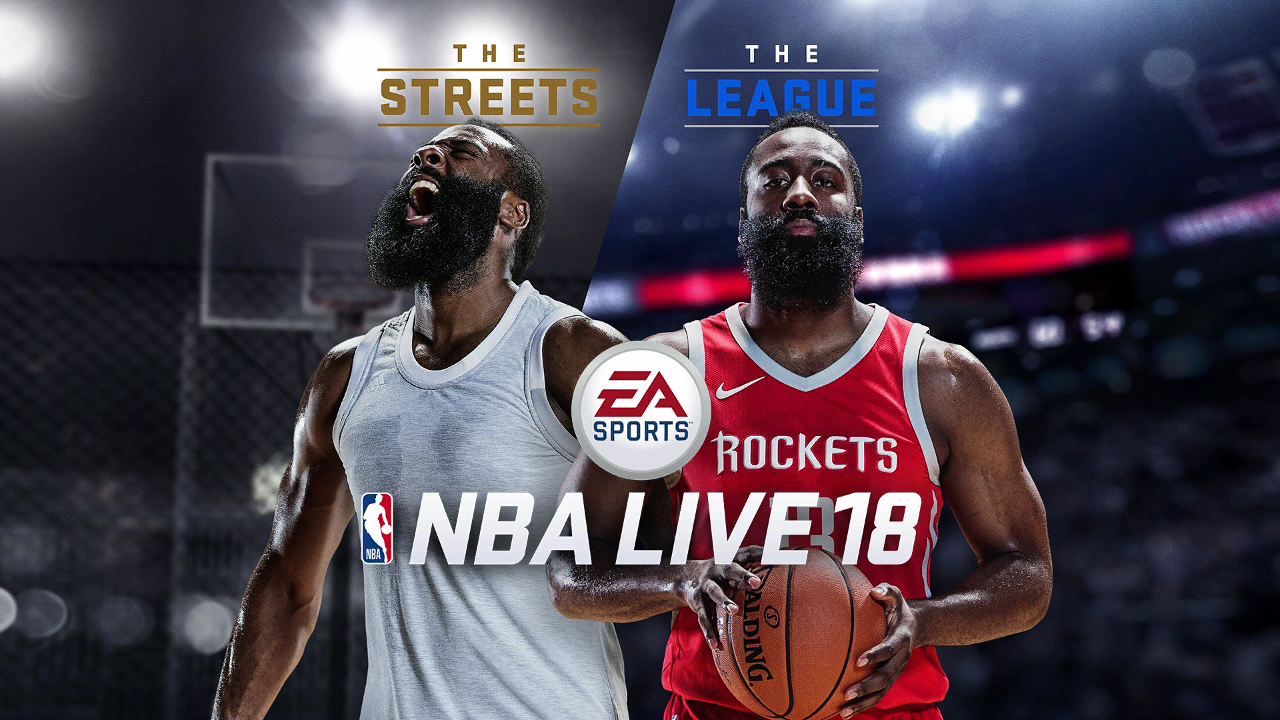 It's unprecedented for an annualized league licensed sports game to hold back until one month out from release before making official the date, cover athlete, and opening up the ability to pre-order. That's the case with NBA Live 18 though which waited until today to do just that.
NBA Live 18 will release on September 15 and at a discounted price of $40. The catch is that the price is only available to those who pre-order the game and it'll move up to $60 after the 15th. The demo and EA Access trial period may provide enough confidence for some consumers to make that commitment. James Harden is featured on the cover.
The demo for the game will be out in North America on PS4 and Xbox One tomorrow and includes the ability to start (and carry over to the full game) The One career mode along with a Finals rematch of Warriors vs Cavaliers.
The WNBA makes its video game debut in NBA Live 18 which also includes the First Take duo of Stephen A. Smith and Max Kellerman for segments within the career mode.