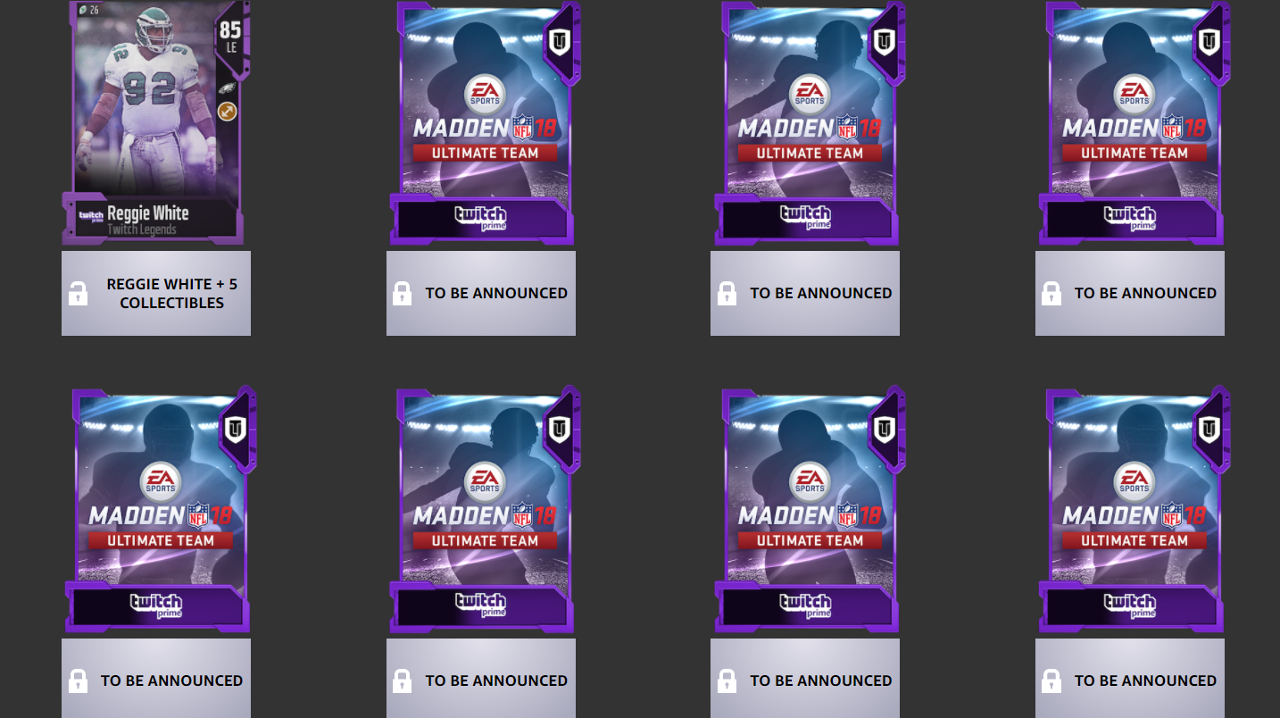 The perks for those with Amazon Prime memberships continue to expand and today a new promotion launched coinciding with the release of Madden NFL 18. Free Ultimate Team legend cards are being given out through Twitch Prime – 25 of them in total over the course of the season dispersed on Saturdays. All the legend cards will be rated 83 Overall, but combining 4 collectibles with a card will increase it's rating to 90 Overall.
In order to activate Twitch Prime the two accounts (Amazon and Twitch) must be connected and then tied to the EA account. Based on the wording it appears that even those who sign-up for an Amazon Prime free 30 day trial will get the Ultimate Team cards, however in order to take full advantage a subscription would have to be active for an extended period given how they are being spread out over several months.
Amazon Prime goes for $99 a year and offers free 2-day shipping, 20% off all video game pre-orders, a library of streaming movies, television, and music plus more. Earlier this year Twitch Prime gave out over $20 in Virtual Currency for NBA 2K17.